The new Bremont Williams watch was created in partnership with Williams Racing.
And when we say that it's the ultimate F1 timepiece, that's not an exaggeration.
Because cunningly concealed inside the watch is a tiny chamber filled with champagne.
So, when you've achieved a victory in your life, simply press a button - and celebrate in time-honoured F1 style.
By spraying champagne over anyone who happens to be nearby.
They're bound to see the funny side! (Eventually.)
To register your interest in this once-in-a-lifetime timepiece, please email olaf.pirlo@bremont.com
A look back at our past April 1st timepieces...
Keep your Bremont sailing watch in pristine condition. Even when you fall overboard.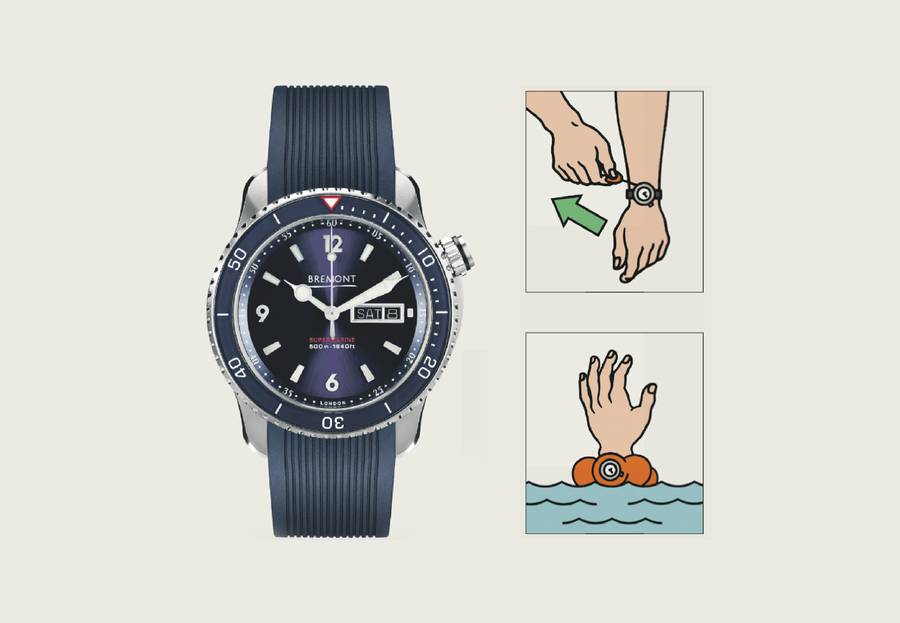 Our new Supermarine 500 timepiece is designed to be the ultimate sailing watch. Which is why it's waterproof to a depth of 500 metres.
But wouldn't it be nicer if your watch didn't get wet in the first place? Of course it would. And that's why we've introduced our new inflatable watch strap. Should you take an unscheduled tumble into the briny, simply pull the tiny ripcord. The strap will inflate, keeping your watch safely above the water.
So when Air-Sea Rescue finally grab your hand and haul your exhausted, shivering body from the ocean, the first thing they'll see is your beautifully pristine Supermarine 500. What could be better? 
A diving watch with unique shark recognition technology.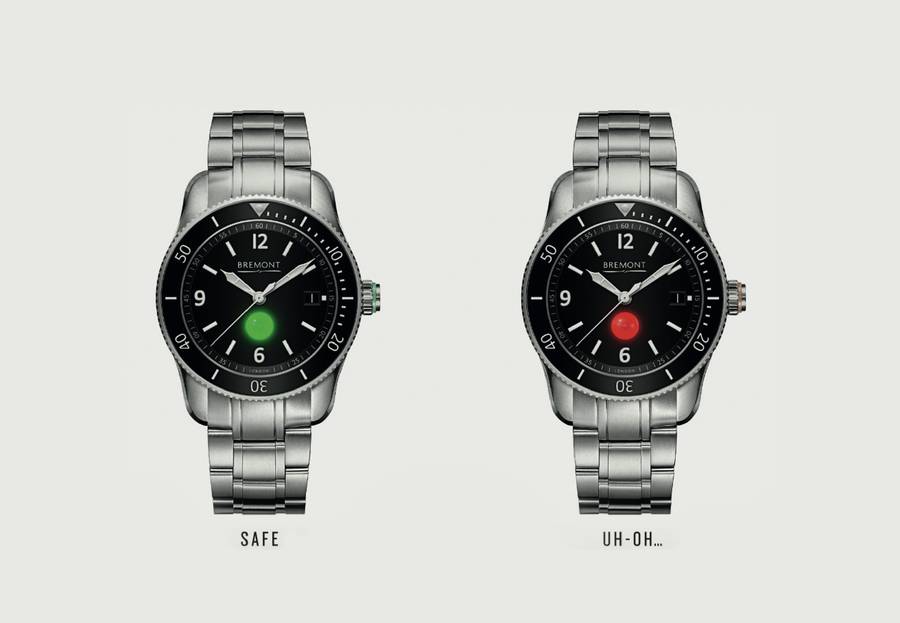 Sharks are an occupational hazard for divers. Yet not all sharks are deadly. So how do you tell them apart? Simple.
The new Bremont FA-UX diving watch has unique sonar technology which can identify different shark species.
Simply hold the watch up to the shark and it will tell you, within minutes, whether it's a deadly one or not. Problem solved!
A fitting tribute to Britain's greatest military victory. A watch that plays 'Waterloo'.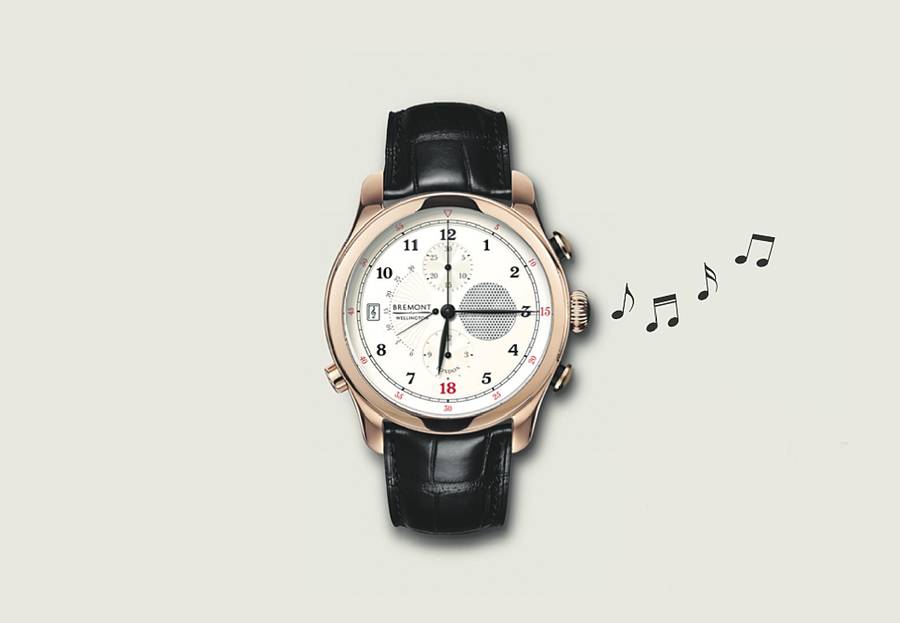 This year is the 200th anniversary of the Battle of Waterloo. We're marking the occasion with a limited edition timepiece: the Bremont Wellington.
Like every Bremont, it's a beautifully-engineered, hand-made mechanical chronometer. But with one important difference.
Every evening, when the time reaches 18.15, the Bremont Wellington plays the familiar strains of 'Waterloo' from a tiny, built-in speaker.
A tasteful and sensitive tribute, we're sure you'll agree.
Everyone else is making digital smart watches. Bremont introduce the first mechanical smart watch.
Announcing the Bremont A1. It's a hand-built mechanical smart watch that does everything a digital smart watch can do. Need a weather update? No problem. The Bremont A1 has a tiny built-in barometer. Simply twist the crown and a miniature clockwork ticker tape machine prints out the latest forecast, right into your hand. Nothing could be more convenient. And if you want music on the go - you got it. (As we believe they say in Silicon Valley.)
The Bremont contains a scaled-down reel-to-reel tape system, powered by the watch's self-winding mechanism. (Currently it only has enough capacity for three songs, but we're working on that.)
Need to check your fitness levels? Easy. Just take off the Bremont and refasten it on your upper arm, taking care to secure the strap as tightly as possible. The Bremont's fully-integrated sphygmomanometer will then measure your blood pressure and display the results in the watch face. Then you just undo the watch and fasten it back on your wrist once again. What could be simpler?
Of course, including state-of-the-art features like these requires a slightly bigger watch case than normal. The Bremont A1 stands a full five centimetres high on your wrist. So you can expect plenty of attention when you're out in public. Be prepared for people stopping and pointing at you!