MEET RETIRED WING COMMANDER ADRIAN SUMNER
The Avro Vulcan was a jet powered, tail-less, delta-wing, high altitude strategic bomber, operated by the Royal Air Force (RAF) from 1956 until 1984. Heralded as a symbolic last defence against nuclear war, the Avro Vulcan is one of the most iconic aircraft in the RAF's history. As a long-standing supporter and partner of His Majesty's Armed Forces, Bremont celebrates this iconic symbol of British aviation and engineering with a commemorative limited edition timepiece – The Bremont Vulcan.
Someone with a true understanding and passion for the Vulcan is retired Wing Commander Adrian Sumner, who has flown around the world in this aircraft. Here, he explains his remarkable journey with the Vulcan over the years with the RAF and why it is important to preserve this remarkable aircraft and preserve its heritage…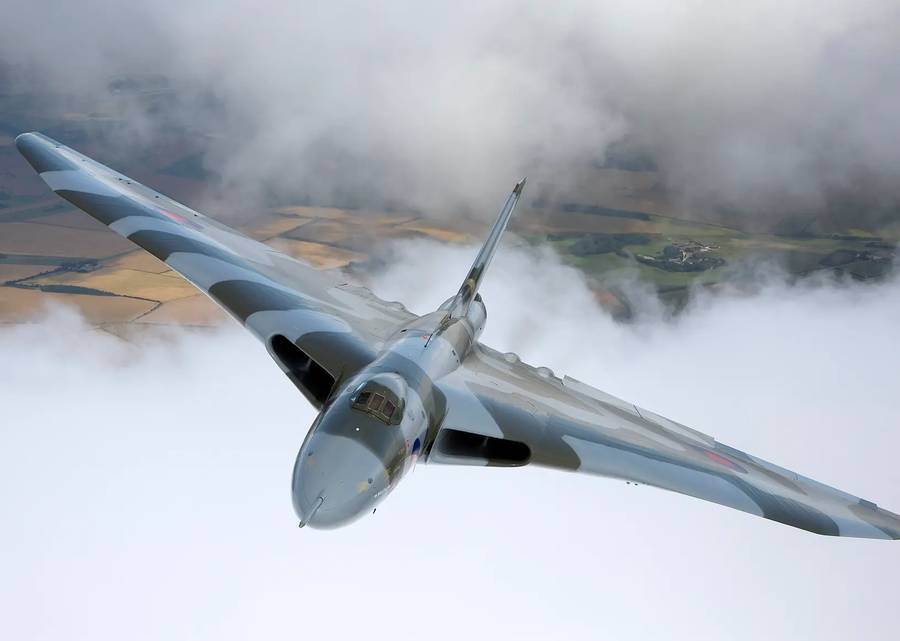 "The Vulcan was my life for the 1970s. You could say I was connected with it for about 10 or 11 years. It became part of me at that time. It seems so long ago now.
I joined the air force straight from school in 1966 when I was 18 and probably very naive. I went to a place called [RAF] South Cerney in Gloucestershire for my initial officer training. I graduated from there in 1967 and had never flown an aircraft at that stage. I'd been through tests at Biggin Hill, and they had obviously worked out from the tests that I had the ability, that's about all.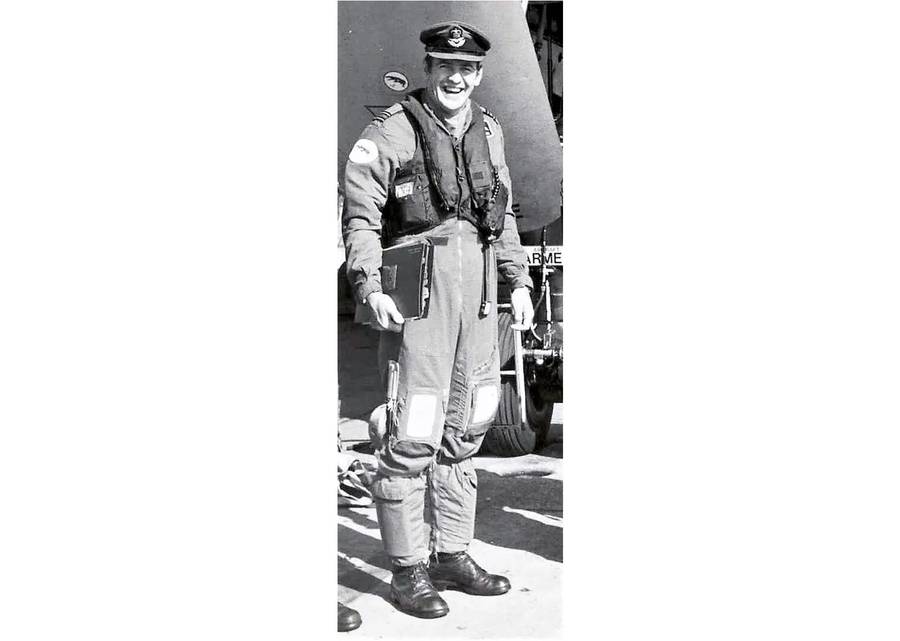 Sqn Ldr Adrian Sumner – Fly Cdr 50 Sqn – October 1978
The first thing that they gave us was a course on the Chipmunk, a single piston light aircraft, and that was up at RAF Church Fenton just north of York. I did 30 hours on the aircraft and that was the course that told them whether I could fly aircraft or not. I was lucky enough to pass that course and then I moved onto jets and stayed up in Yorkshire at RAF Leeming near Harrogate. They put us through a course of 150 hours on Jet Provosts, a single jet aircraft.
From there we got our wings that aircrew wear on their uniform. It was then decided that I was going off to become a multiengine pilot, a decision which was made for me, as they looked at the various results from the jet course and decided which way you were going to go. In those days, you were assigned to an aircraft type, for example, multiengine, fighter, or helicopter, and you stayed with it all your career. Since then, things have changed, and people have moved around quite a lot.
I went down to a place called RAF Oakington in Huntingdonshire where I flew the Varsity twin, piston aircraft. That was the springboard because my aircraft after that was the Vulcan. So, I went from twin piston aircraft onto a four jet Vulcan and that was a swift learning curve.
The course for the Vulcan in those days had moved from RAF Finningley to RAF Scampton, but the simulator was still at Finningley. So, my first introduction to Finningley was in 1970. Having done the course there, there were three crews going through at the time and two were posted to IX Squadron in Cyprus and one was staying at Scampton. Naturally the sunshine in the Mediterranean appealed to me. I was posted to Cyprus for my first operational tour in 1970. I spent two years – not long enough – in the sunshine. It was a great tour and great crew. There, we were part of CENTO (The Central Treaty Organisation) and we were there defending the southern flank of NATO. We had some jolly good trips because I had a wing commander on my crew and the best trip of all was when we flew the Vulcan down to New Zealand. It was a wonderful flight I was so young at only 24 and to fly down there with a very experienced pilot, go that far and see what was organised in the planning, it was just beyond all my wildest dreams. I was so lucky.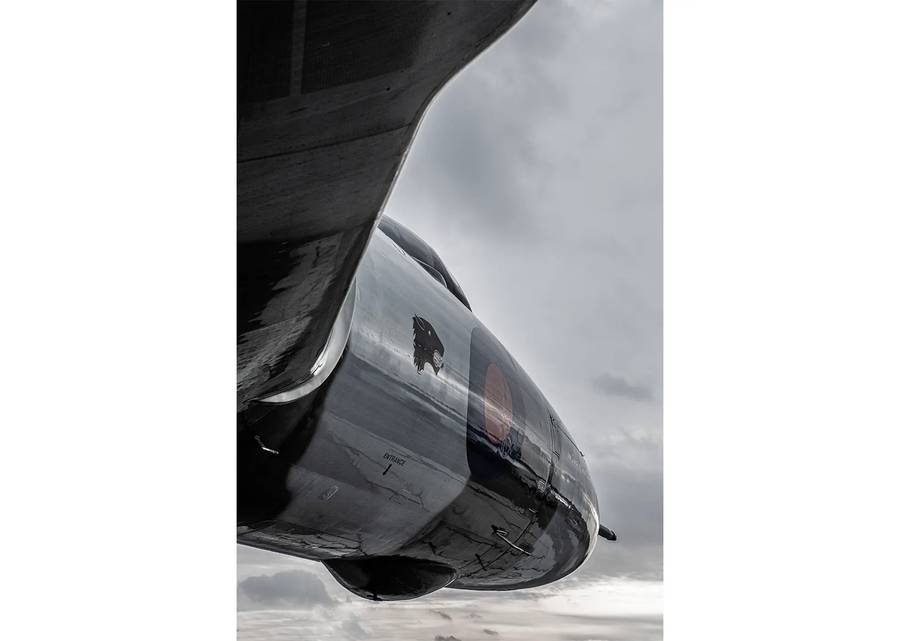 Because I did well and was written up by the wing commander, I was sent back early for a captaincy on the Vulcan aged 24 and so I had to go back to Scampton again to do the captain's course. And I ended up posted to 44 Squadron at Waddington.
The best trip of all was when I flew a Vulcan aircraft round the world. We used to have a commitment to support the Far East in those days which was a hangover from the Malaysian conflict which finished in the late 70s but still this was 1973 when we still had a commitment. They had staging posts around the world and so we could stage a trip either west about or east about to Singapore. I was lucky enough to go west about all the way around the world.
From 44, I went off to become a qualified flying instructor and I ended up on the University Air Squadron. Many of the universities around the country used to have an air squadron associated with them and anybody who was air minded at the university could come along and get free flying. Or, you had a commission in the Royal Air Force already and the RAF was sponsoring you through the university. I was posted to Glasgow.
From there, I was promoted to Squadron Leader and then I was sent back to Waddington on 50 Squadron, on the Vulcan again as a Flight Commander. So, I did three tours on the aircraft and that was wonderful because I'd flown the aircraft before. I was fully qualified on all sorts of things and I ended up being the squadron display pilot in 1980. Finally, from there I was posted out to America to one of the staging posts which was used by the Vulcan, Offutt Air Force Base, Omaha Nebraska. I ran a detachment there of 26 airmen, 24 of whom were Vulcan engineers. We used to support the Vulcans coming out there to do low level flying around the central states.
As the Vulcan was running down at that stage – we had the Falklands war of course while we were there – and there was no need for that detachment anymore which had been there 25 years, I closed it, and we auctioned off most of the equipment which included a Vulcan engine, and we all came home. That's the story of my connection with the Vulcan. I am currently connected as a volunteer at Finningley, where I start the aircraft up and in recent years, I've been taxiing it again. But it will never fly.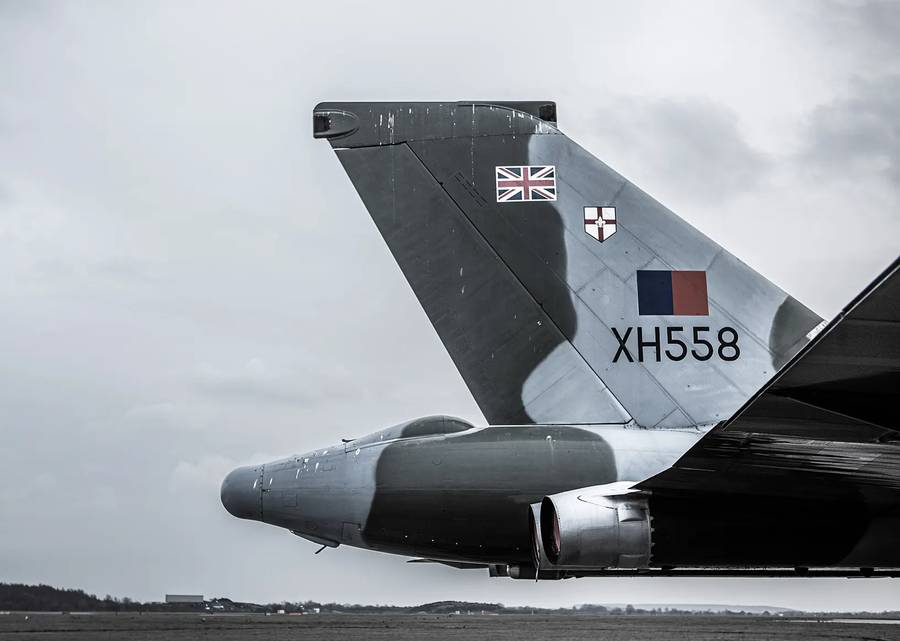 What was it like to fly? It was a joy. You could get out of most scrapes if you found yourself low level with weather all around and the only way was up. You went up like a rocket. Once you got the hang of it, it was quite simple to fly.
I've got 2,300 flying hours on the aircraft and it's just wonderful to be able to sit back in that seat again. All the memories start flooding back. I think it is important to preserve the aircraft, especially if we can keep it going because there are only three Vulcans that they run the engines on. I'm just very keen on supporting anything to do with the aircraft and I will keep supporting it as long as I am able. The connection with the future, British engineering, and trying to link it in with the green side of the future is wonderful."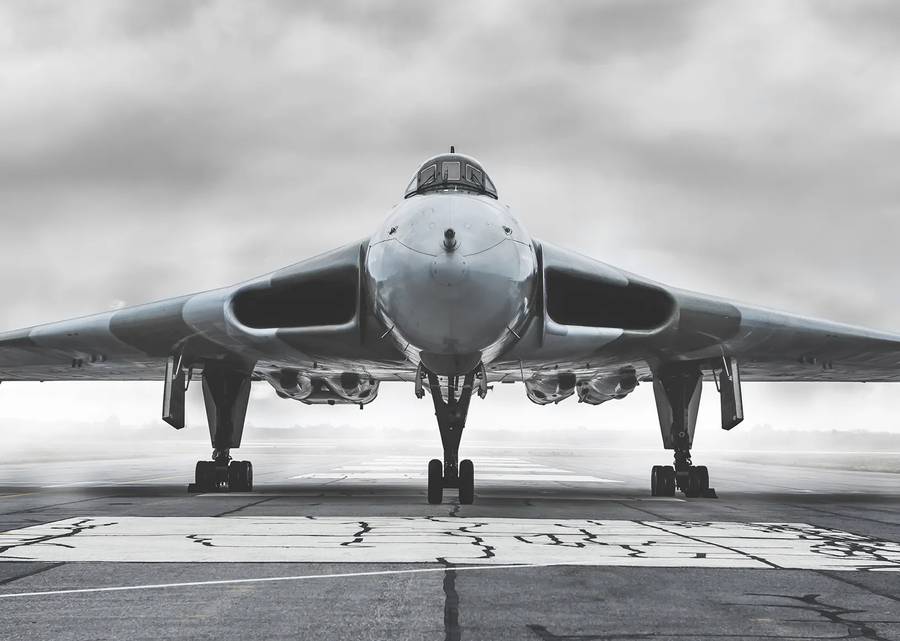 The Vulcan was the second of the Royal Air Force's 'V bombers' and like the Valiant and Victor provided part of Great Britain's nuclear deterrent force for fifteen years, designed to carry conventional bombs and nuclear weapons in the event of the cold war. The prototype B-1 first flew on 30 August 1952 and four years later work began on an improved B-2 design.
Powered by four Rolls-Royce Olympus engines, which gave it a top speed of over 600 miles per hour and a range of electronic and defensive systems to protect it against enemy attack, the aircraft had impressive capabilities. Perhaps the most iconic and historic use of the Avro Vulcan was during 'Operation Black Buck' during the Falklands conflict in 1982. There were seven attack missions in total comprising of aircraft from 44, 50 and 101 Squadrons from RAF Waddington. Staged from the Ascension Island, close to the Equator, Operation Black Buck saw two Vulcans (designed for medium range missions), supported by eleven Victor tanker aircraft, drop a series of bombs on pre-designated targets on Argentinian positions at Port Stanley in the Falkland Islands. Although the damage to antiradar installations and Port Stanley airfield was relatively minimal, it showed that a target even 6,600 nautical miles away was very much possible, and it pushed the Argentinians to keep their fighter aircraft on their mainland. The Black Buck Raids proved to be the longest bombing raids in history at the time, and a logistical masterstroke.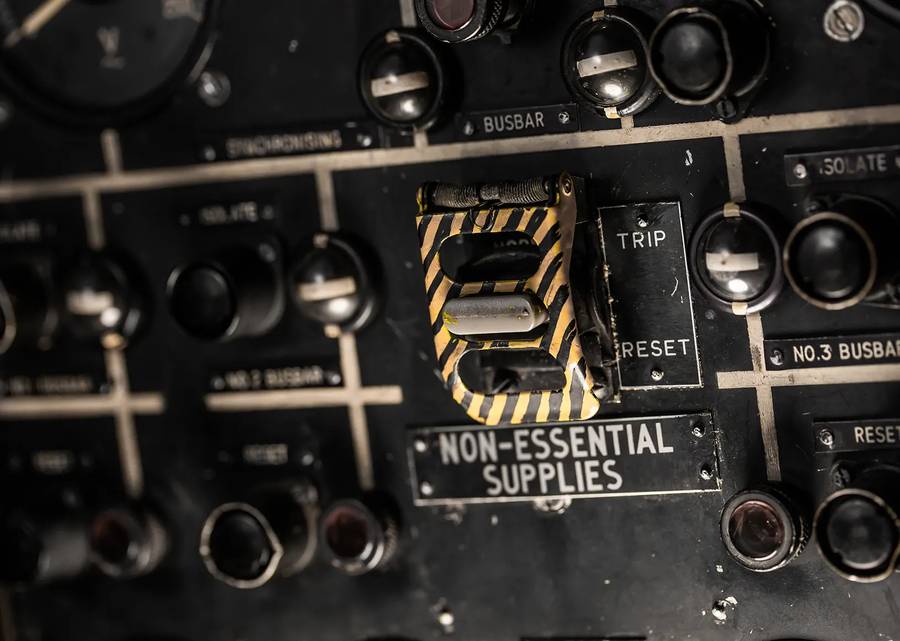 THE BREMONT VULCAN LIMITED EDITION
Limited to only 250 pieces, the 42mm Vulcan forms part of Bremont's Armed Forces Collection, a series of timepieces born out of a partnership with the British Ministry of Defence. Specifically, the Vulcan is modelled on the base architecture of the Arrow, a watch within the collection inspired by the Royal Air Force.
Whilst retaining some of Bremont's core design codes, the new chronograph weaves in some subtle details synonymous with the historic aircraft. The Vulcan's matte black dial features a running seconds sub-dial at 9 o'clock with a two-tone 3-D camouflage design, and the elapsed minutes 3 o'clock counter features a nuclear symbol indicating the arsenal carried onboard. A date function is situated at 6 o'clock.
The distinctive delta-wing was a new concept, and the Vulcan was the first combat aircraft in the world to adopt this unique wing shape. Originally painted bright 'anti-flash' white suited to operating at high altitudes and deploying nuclear bombs should it have been necessary; the requirements of the Vulcan changed over time and when they were required for more low-level tactical work they gained a new camouflage pattern. This pattern is reflected on the sailcloth strap of the Bremont Vulcan which also comes with an 'RAF blue' sailcloth strap option.
Despite its immense success, the Vulcan was retired from service in 1984 due to changing military priorities. However, a small amount of aircraft have been preserved and restored. The Bremont Vulcan watch is accompanied by elegant silver cufflinks in the shape of the aircraft, which incorporate aluminum from the original airframe of Avro Vulcan XH558 'Spirit of Great Britain', the final Vulcan in military service.