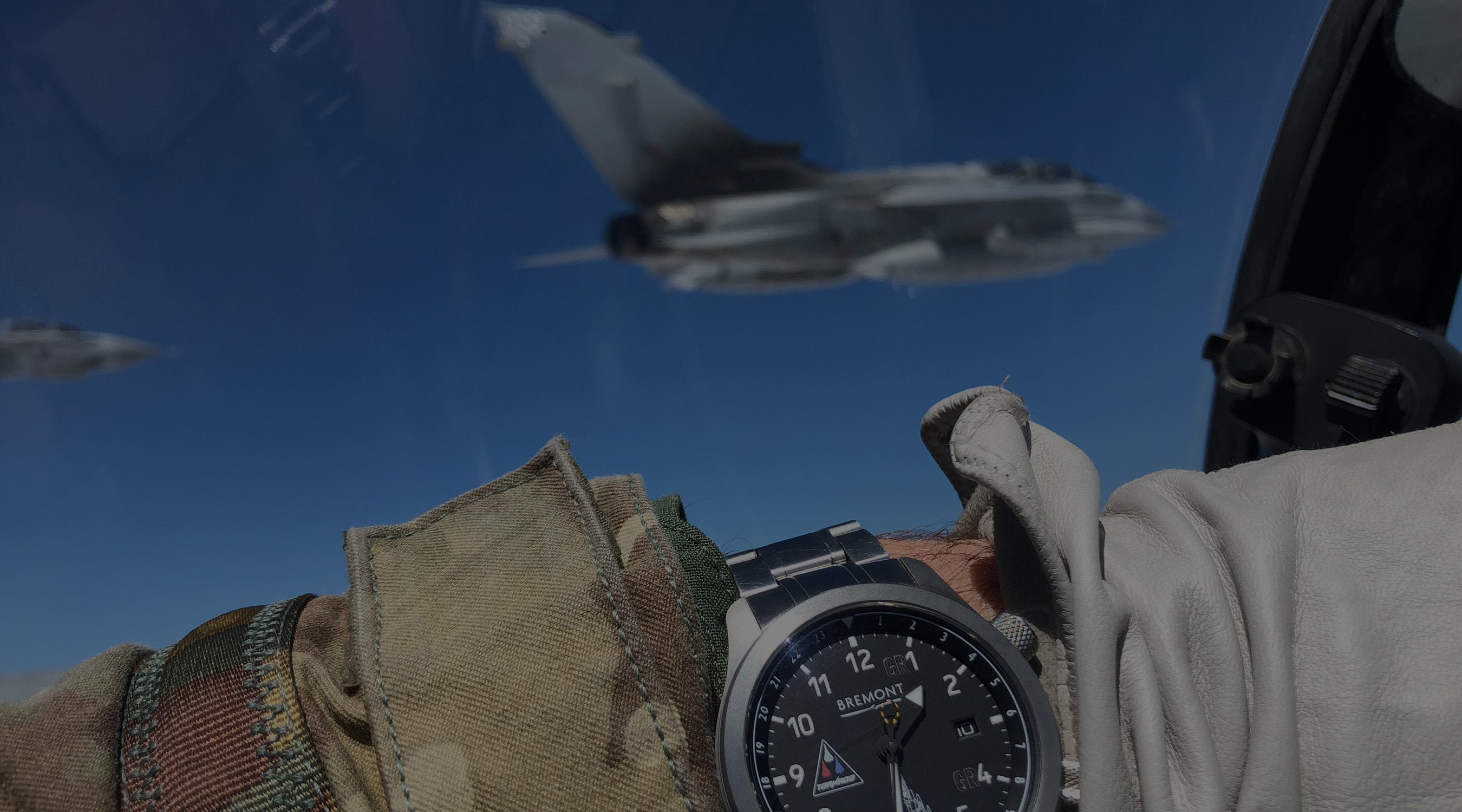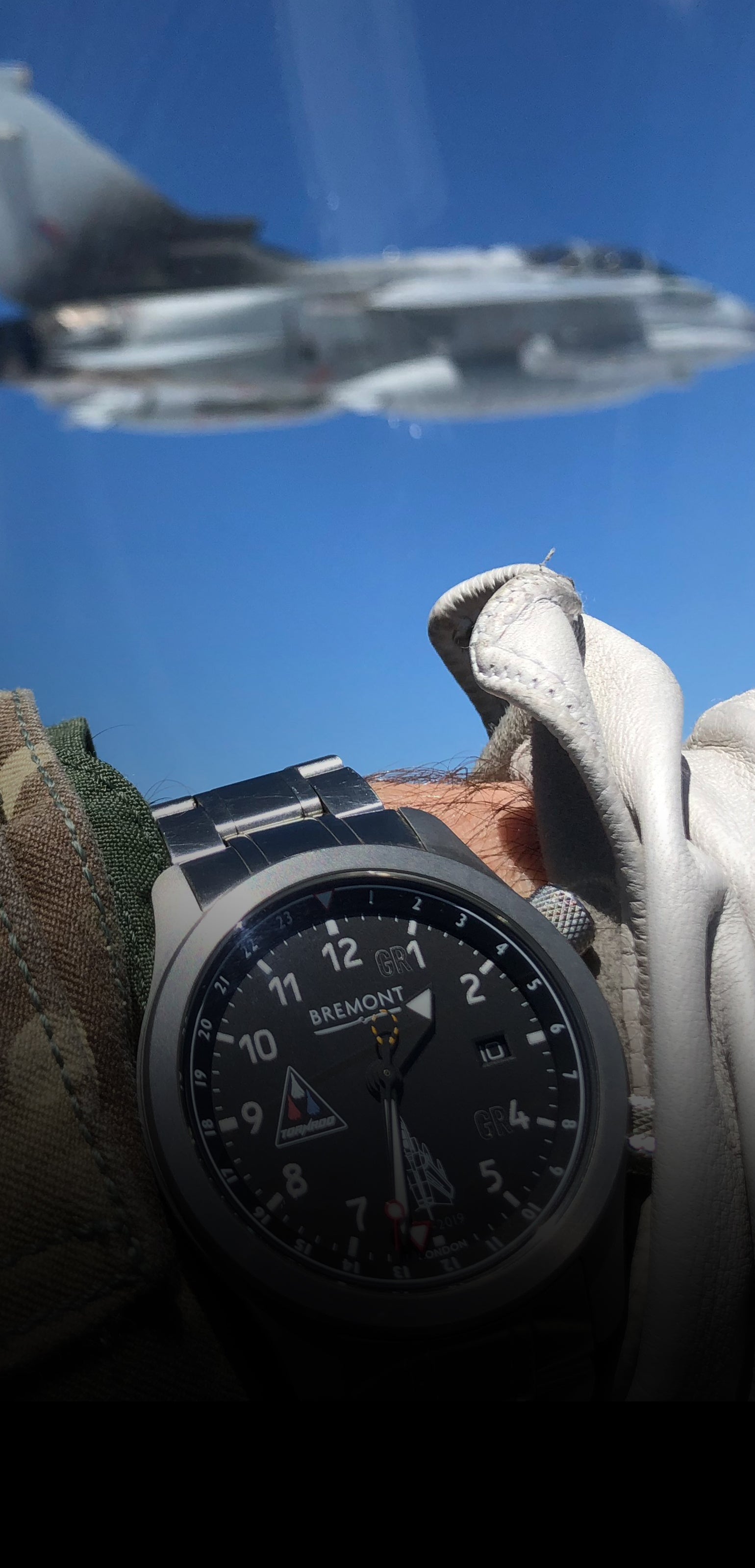 MILITARY WATCHES AND SPECIAL PROJECTS
Constructed to withstand the rigours of high altitude or undersea depths, our military watches adorn the wrists of combat personnel worldwide. Working closely with elite military units from all over the globe, we provide bespoke watches to match their needs, all based on models from our core collection.
Working in line with Bremont's core principles, the Bremont Military and Special Projects Division create exclusive bespoke watches for military personnel and also specialized communities and private organisations and corporations.
If your organisation or military community are interested in talking to Bremont with the possibility of creating something unique or wish to find out if we already have an existing project, please email us today at military@bremont.com or specialprojects@bremont.com
Spot a project for which you're eligible, get in touch below!

FOLLOW US
Facebook: BremontMilitary | Twitter: @BremontMilitary | Instagram: BremontMilitary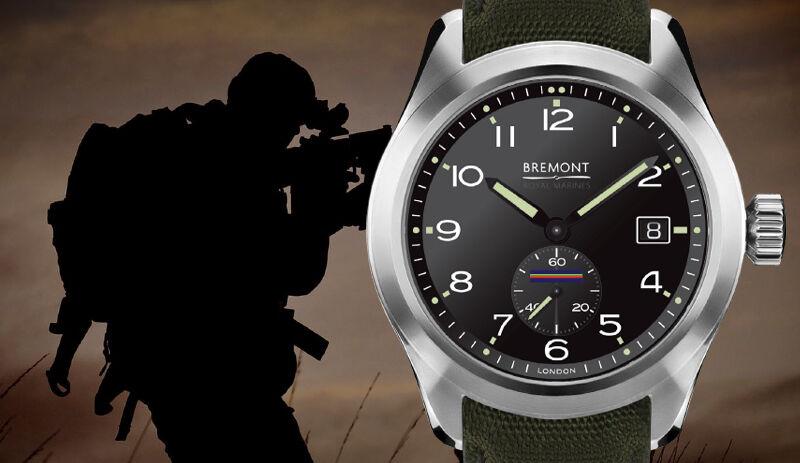 ROYAL MARINES II
Bremont is honoured to announce the release of our second exclusive military edition as tribute to the Royal Marines. The highly anticipated watches are based on the new HMAF line and feature the Royal Marine colours at 6 o'clock, a subdued "ROYAL MARINES" at 12 o'clock and the corps' crest engraved on a closed caseback. This watch is available to be bought by past and presently serving Royal Marines who may select from the Argonaut, Arrow or Broadsword models. Only 150 of each version will be produced. Contact us at military@bremont.com for more information.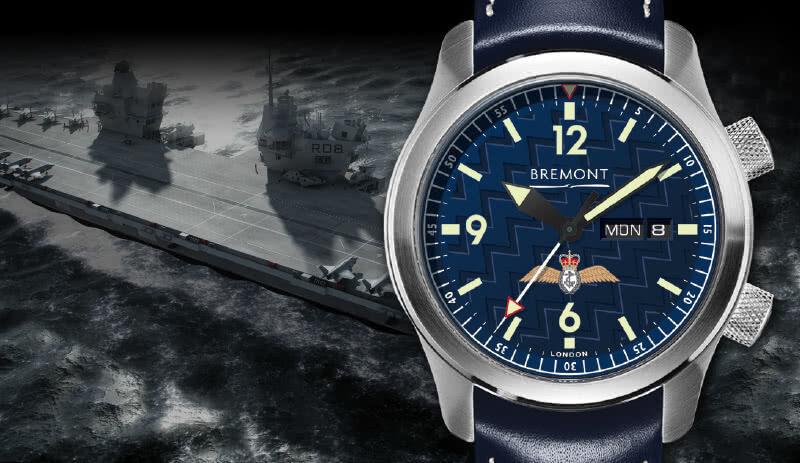 RN FLEET AIR ARM
ROYAL NAVY FLEET AIR ARM
The Bremont Royal Navy Fleet Air Arm timepiece was designed with, and exclusively for, members of RN Fleet Air Arm. With a distinctive dial design featuring the RN FAA Zig Zag and Wings, the Bremont RN FAA is based on the U-2/SS model. For more information, contact military@bremont.com.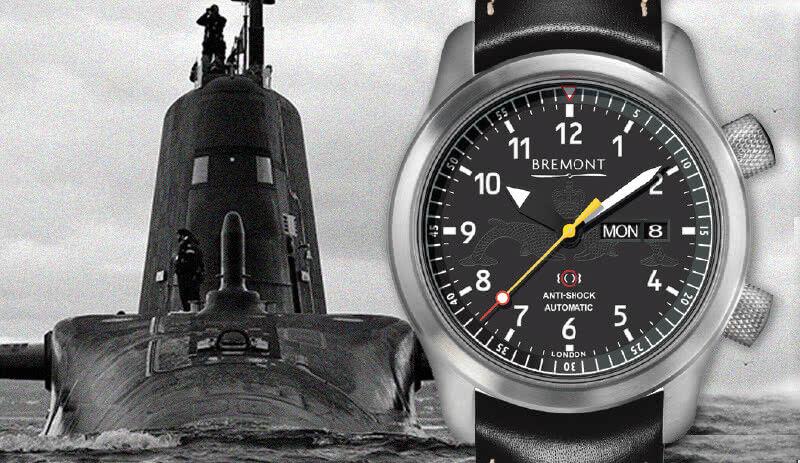 ROYAL NAVY SUBMARINE SERVICE
BREMONT RNS
This exciting military project sees Bremont produce a special watch for the Royal Navy Submarine Service. The Bremont RNS watch is exclusively available to Submariners, who can be deployed for many months at a time without seeing either daylight or their loved ones. They undergo a rigorous training programme ensuring that every one of them understands the complex workings of the Submarine thus becoming integral to the safety of their shipmates and earning themselves the "Dolphins" badge. The Bremont RNS timepiece is based on our MB model which undergoes its own rigorous testing.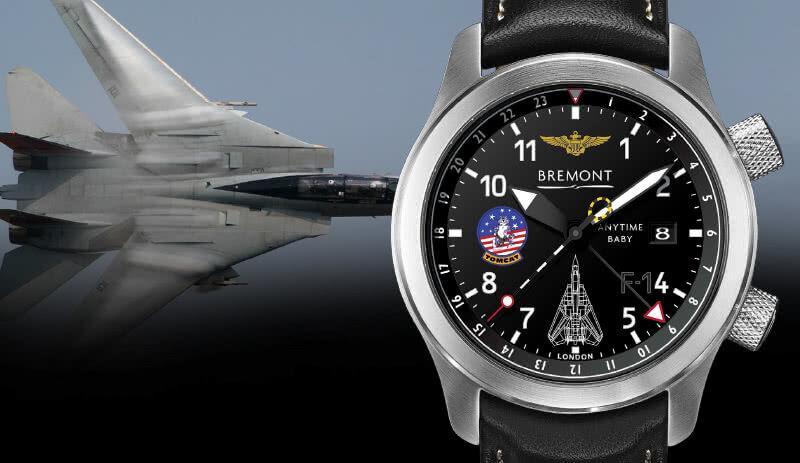 F-14 TOMCAT
U.S. NAVY F-14
The Bremont F-14 Tomcat timepiece is based on the MBIII and commemorates the 10 year anniversary of the iconic jet's last flight. In cooperation with fightersweep the watch features numerous design elements that make it special to those who flew the jet. The F-14 planform, wings fully swept, is featured at 6 o'clock with the Tomcat Patch at 9 o'clock and famous "ANYTIME BABY" phrase at 3 o'clock. A subdued "F-14" is at 4 o'clock using the numeral 4 and the watch features the popular "Tailhook" second hand with stripes and ejection seat pull-handle. Contact us at military@bremont.com for further information.