Bremont Ambassador Kristin Harila has successfully and incredibly completed Phase 1 of her Bremont 14 Peaks challenge. Norwegian athlete Kristin summited Makalu - the sixth and final 8,000m peak of Phase 1, in just 29 days, beating the previous record of 31 days set in 2019.
Bremont caught up with Kristin from Islamabad just days before she embarked on Phase 2 of Bremont 14 Peaks. Read our Q&A to find out all about Phase 1 and to see what's in-store for Phase 2…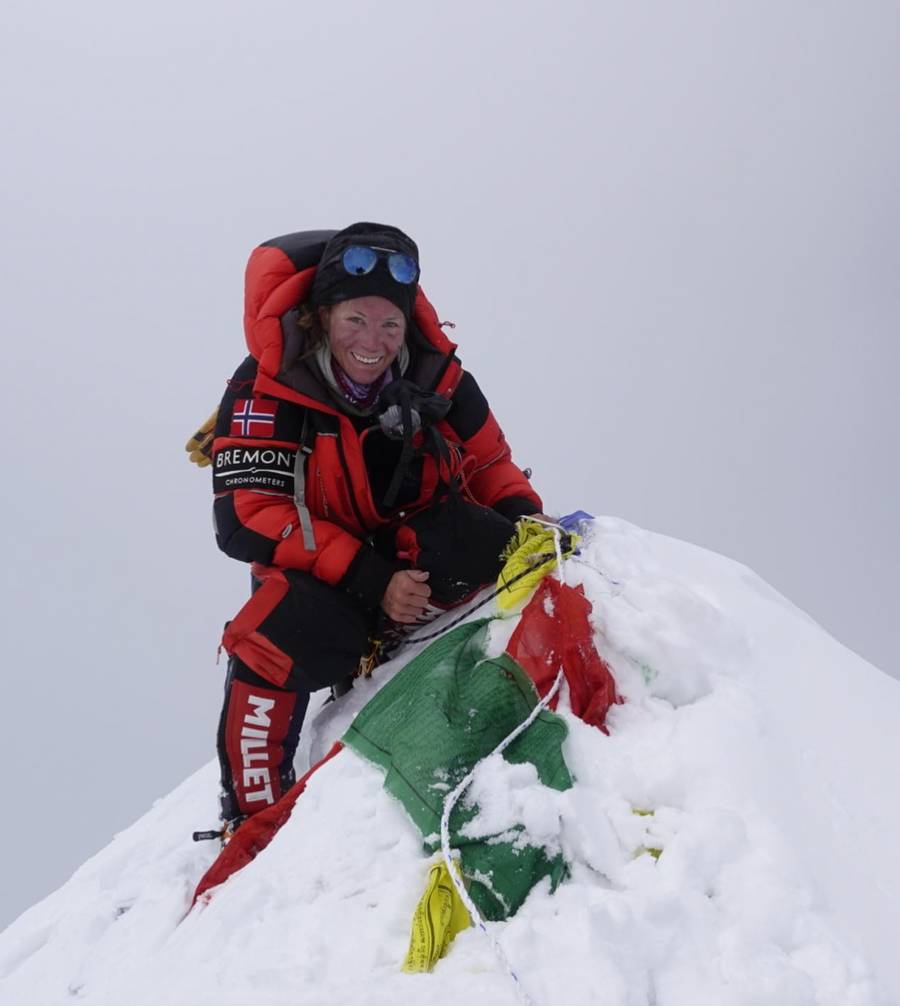 When did you decide to embark on this challenge?
I decided that I was going to set out on this challenge after I summited Everest and Lhotse last year. On the way down from Camp 4 to Camp 2 I had already decided that I needed another goal to set my sights on and that I would like to take on K2 in the Summer. When I got back home to Norway I thought more and more about it and relished the thought of trying to complete all 8000 metre mountains in just one season.
How long has it taken you to prepare for Bremont 14 Peaks?
When the plan came up a year ago I only had this year to prepare and to organise, however the preparation has been going on much longer than that with training and climbing high mountains over several years. In 2019 I quit my job and since then I have been travelling and climbing mountains. An important part of this project is to be mentally and physically prepared, so it's very important to have spent many long days consecutively on the mountains to acclimatise. On Everest this year we went straight up from Base Camp to Camp 2, next day Camp 3, then Camp 4, then the next day we did Everest, Lhotse and then back to Base Camp, which was 28 hours, so you need to ensure you are prepared for these long stretches.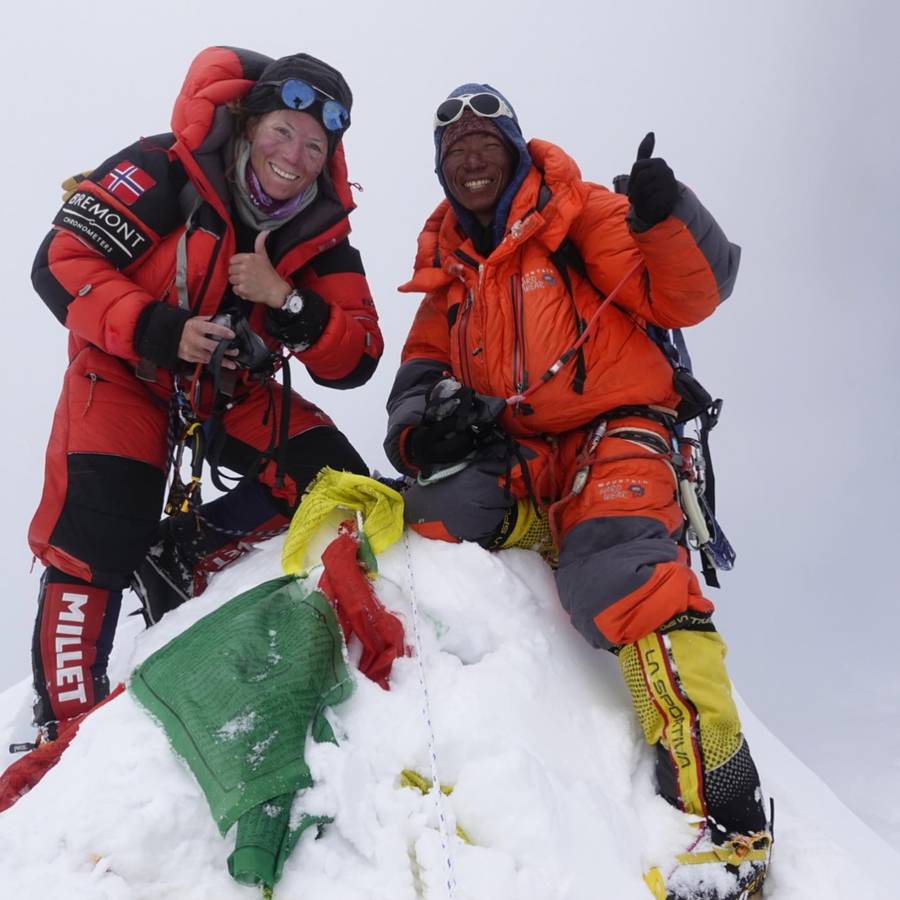 What is your favourite mountain to have climbed so far?
It's hard to choose as they are so different and provide completely different experiences but if I had to choose one it would have to be Annapurna, which is also the most dangerous of Phase 1. I think the danger is what makes this most challenging and why I love it the most. It was the first mountain we completed and so we stayed there for a long time which meant that we got to know the mountain very well. It's also a really beautiful mountain!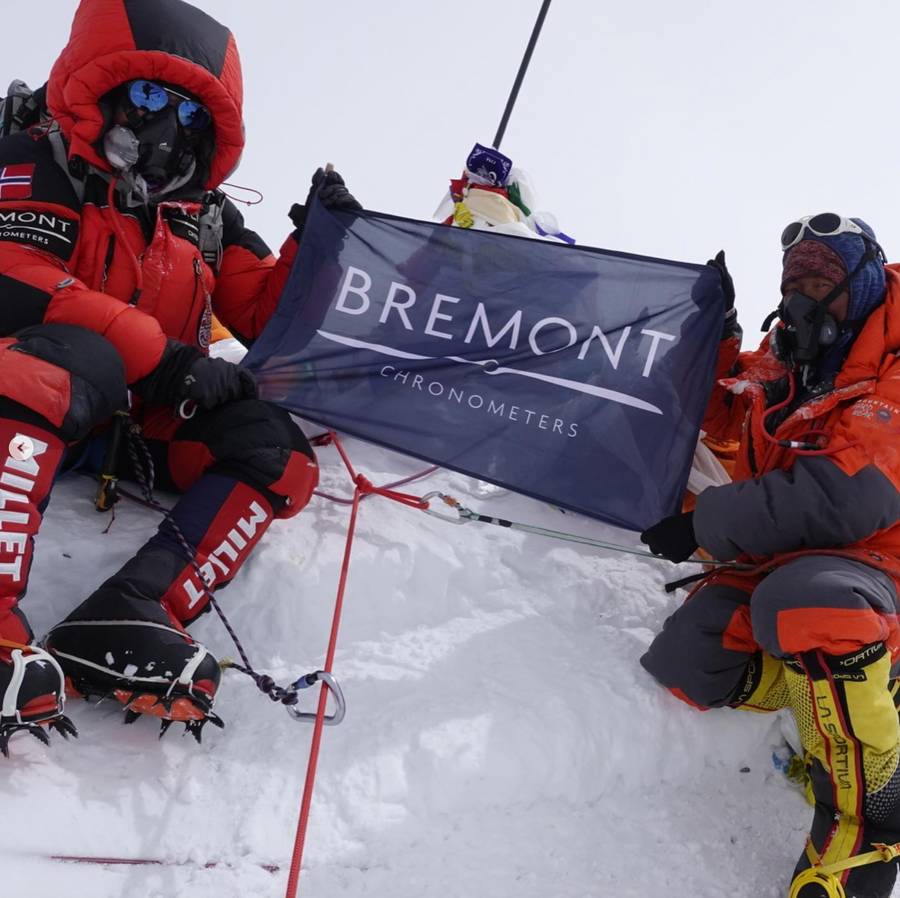 How important is the team around you?
The team is incredibly important. For me personally, there is no way of completing just one 8000 metre mountain alone, to have the Sherpas there is imperative for me to complete the challenge, but also to keep the morale up. I have two very strong Sherpas with me, both of who I know very well. One did climb Everest and Lhotse with me last year so that's how I got to know him and it was important that I had him on this project too. They are both incredibly strong, I can't see them having any problems with attempting to complete this challenge with me.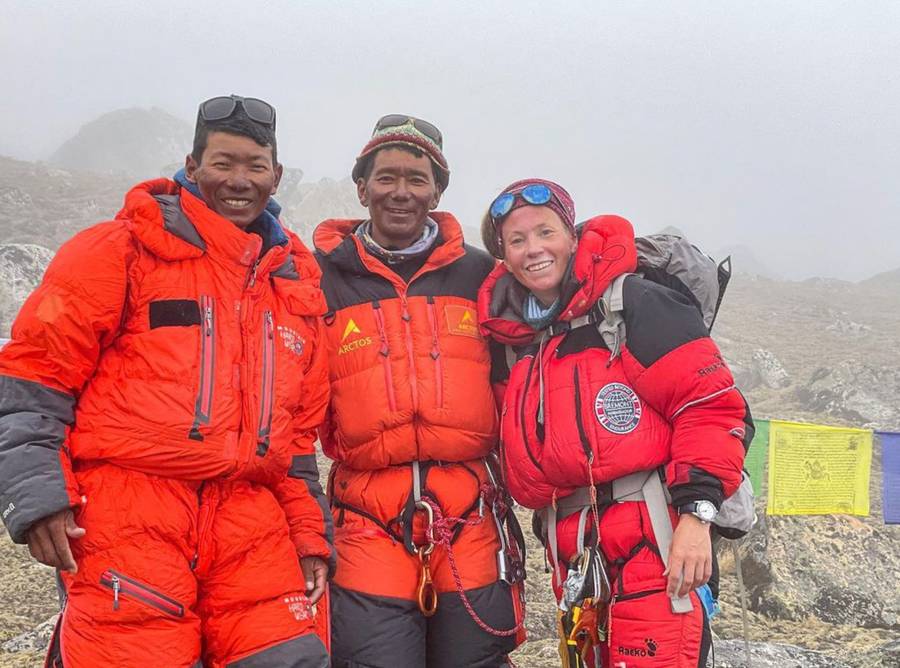 What is involved in phase 2 of Bremont 14 Peaks?
From Islamabad we have two days of driving and then 2 to 3 days of trekking before we reach Nanga Parbat Base Camp, after that we will trek over to K2 for 6 or 7 days before attempting to summit K2. After K2, we have Broad Peak at the same Base Camp. After that, we have 1 or 2 days walking to G1 and G2 to start the ascent there. All in all, if everything goes well then I hope to complete Phase 2 by early August. That is the plan.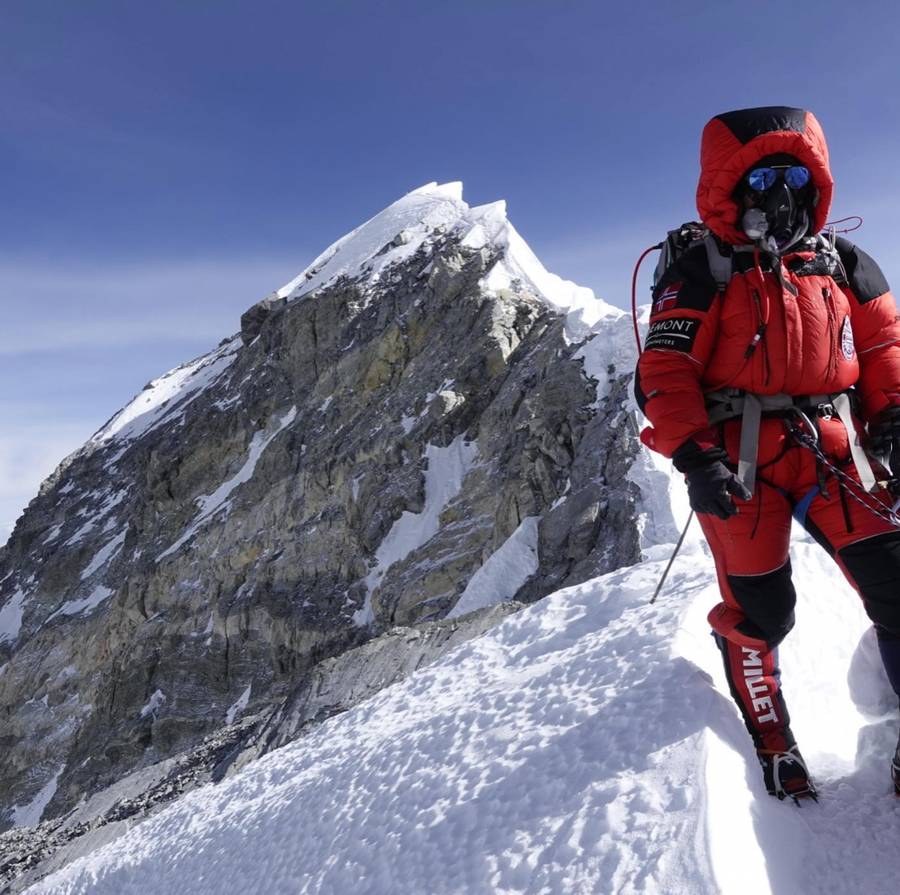 How important is timing to this challenge?
Time is very important, to be the fastest to complete this and hold the record I will need to do it in less than 6 months and 6 days so there's a clear link to time in what we're aiming to achieve. Generally, we are taking the mindset to be as fast as we can, when we are pushing for summits and when we are on the ascent through dangerous conditions, we will want to get through them as quickly as possible.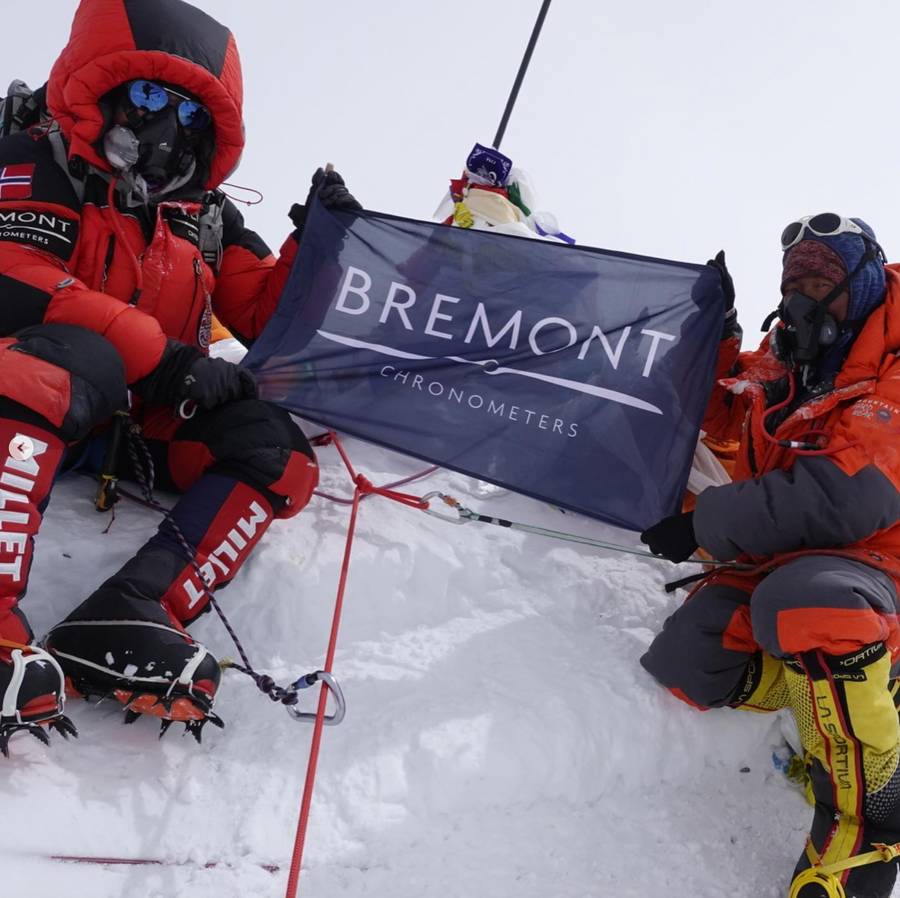 What keeps you going when things get tough up there?
Goals are what drive me, particularly when things get tough and dangerous. Basing my goals around reaching peaks makes things easier when on each mountain, as there is a clear end to the goal. Of course, you also have to safely get back down. In order to do climb at this level, you have to accept the fact that you are going to be uncomfortable for long periods of time, this is not like running long distance races or similar endurance activities, you have to prepare yourself for long periods of discomfort and be willing to push yourself through the worst of it. You have to have a love for it too, without loving it then it would be almost impossible.
How do you compare Phase 1 to Phase 2?
A big difference is that I know Nepal very well given that I have climbed many times here. Pakistan, however, is more of an unknown for me as I have never been there before. That makes it exciting but also a little bit more challenging. I am just super excited to get started now and begin climbing… watch this space!
ABOUT KRISTIN HARILA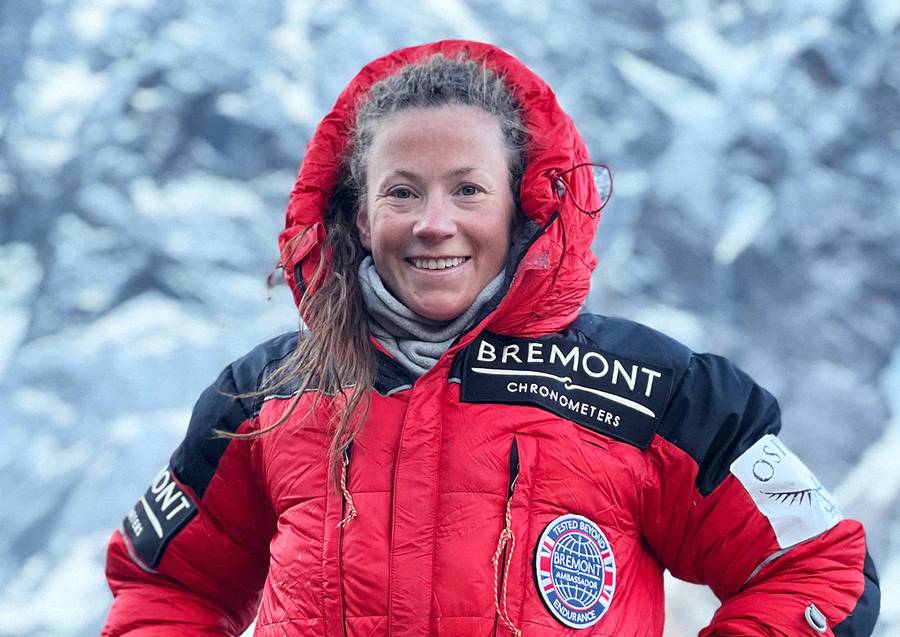 Kristin Harila is a 36 year old professional athlete from Norway. A former cross-country skier, Kristin currently runs her own guiding company and leads ski expeditions in the arctic. In May 2021, she set a world record becoming the fastest woman to climb Mount Everest and Lhotse in less than twelve hours. Her success in previous expeditions and summit attempts has inspired her to embark upon her latest challenge, 'Bremont 14 Peaks', a monumental effort to become the first woman in history and the second person ever to climb all 14 peaks above 8,000m in just 6 months. Only 44 people in history have summited all 14 peaks, in completing this challenge Kristin would also become the first person to do so from a Scandanavian country.
ABOUT KRISTIN
KRISTIN WEARS: S300
Tried and tested by many Bremont Ambassadors, the Supermarine collection is the go-to tool watch for any adventure. Built with an extremely robust Trip-Tick® case construction designed to protect its mechanical movement, the Supermarine comes in several iterations based on case size and water resistance.
The S300 series is a 40mm dive watch with water resistance rating of 300m, providing a compact chronometer capable of withstanding the earth's most hostile conditions.
DISCOVER THE S300