Step inside Bremont's Manufacturing & Technology Centre aka "The Wing" as Ex-Special Forces Operator and Bremont Ambassador, Jason "Foxy" Fox, tries his hand at polishing watch cases.
Earlier this month, Bremont unveiled its new collection at Townhouse "The Wing" Special, where it invited guests to experience the brand at its new state-of-the-art facility in Henley-on-Thames. Amongst the visitors was Bremont Ambassador Jason "Foxy" Fox. With an incredible background in military operations and a stickler for precision and accuracy, Bremont put his skills to the test as he learned to hand-polish the top bezel of a Bremont timepiece.
Step inside the workshop with Bremont polisher Toby and see how Foxy got on…
THE ART OF POLISHING 
At Bremont we obsess over the details. At our Manufacturing & Technology Centre we go to extraordinary lengths to ensure our cases are engineered and finished to the highest possible specification.
Our CT500 Recomatic automated grinding machine can produce many finishes for case parts, including a ground finish, polished finish and a satin finish. Its multi- axis functionality allows work to be carried out on a linear and circular axis, as well as between the lugs, all simultaneously. Down time of the CT500 machine is reduced significantly due to the 'easy loading' tooling.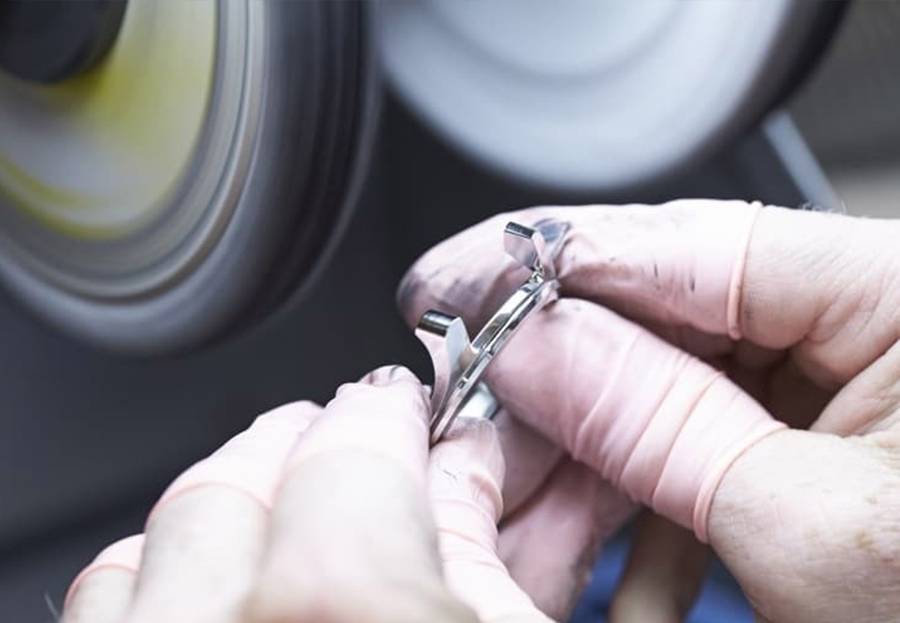 All Bremont's in-house case parts are hand finished to a very high standard. Due to the unique design of Bremont's Trip-Tick® case, each case needs hand polishing, some to a very high-polish surface finish. Whilst the cases appearance is that of a highly precise, machined part, hand polishing gives the watch a very individual and hand-made feel to the touch. Our highly skilled hand polishing technicians have many years of experience between them in the jewellery and luxury watch industry.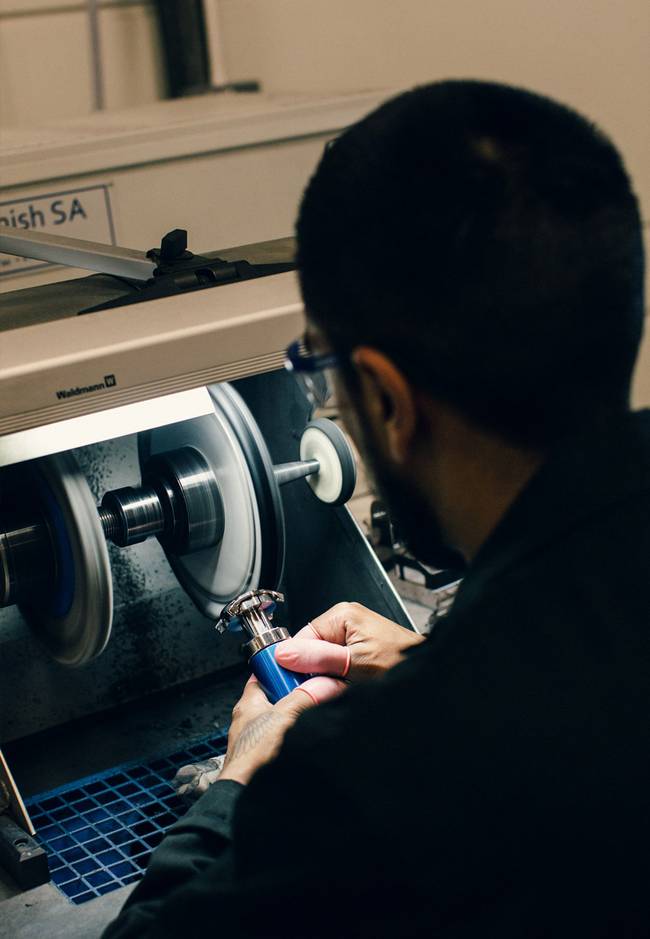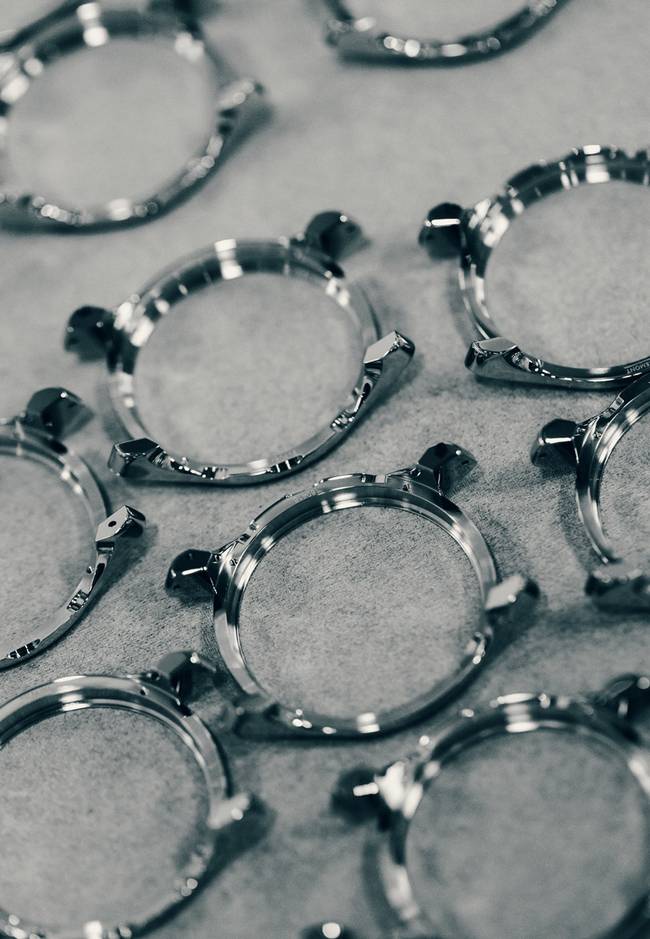 It doesn't end there, once the case parts have been hand finished, they are fastidiously checked over by our quality control operators before being carefully assembled into a finished Bremont timepiece.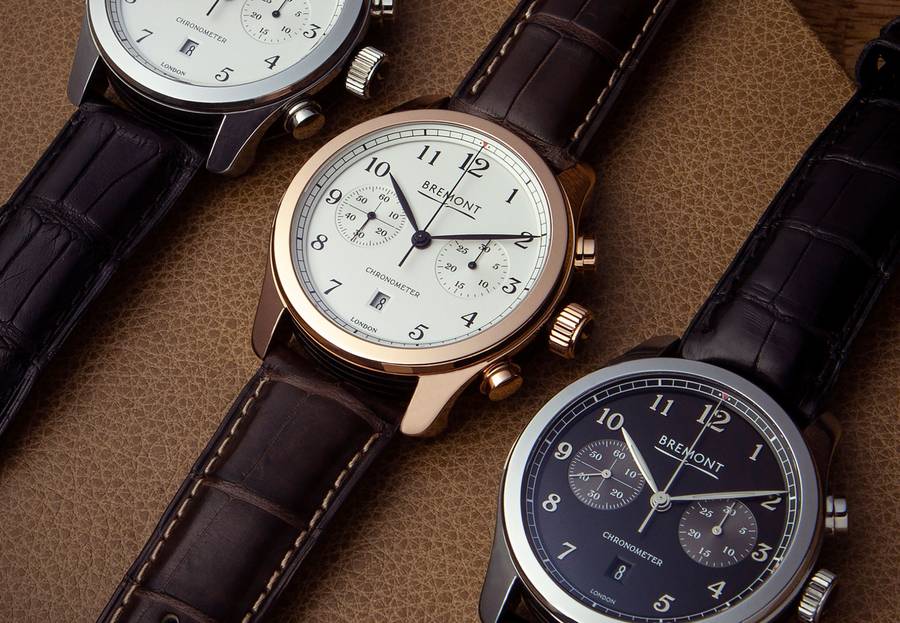 DISCOVER BREMONT'S POLISHED WATCHES




FOXY WEARS: SUPERMARINE CHRONO JET

The night is a special ops best ally, offering essential cover and security. Reliable kit can make all the difference when it comes to survival. Inspired by high-risk military night operations, Bremont presents the Supermarine Chrono Jet, a robust and tactical timepiece in an anti-reflective, black DLC treatment. Tested by Ex-Special Forces Operator, Jason Fox.
"Technically your kit needs to work as hard as you do, particularly as night-time operations are frequently held over difficult terrain and in terrible conditions. Bremont is a brand I've worn for years, and the product never lets me down."
Since its launch in 2009, the Supermarine collection has gone from strength to strength. Its unique design and capabilities to withstand extreme conditions have not only been extensively tested out in the field by Bremont's ambassadors but also numerous elite military squadrons and top dive units around the world.
In line with Bremont's more technical Supermarine models, this new timepiece incorporates certain vital functions required for extreme diving, in particular the bi-directional rotating bezel and 200m water resistance. The robust 43mm chronograph houses a chronometer rated movement complete with a 42 hour power reserve, all housed within a 'Jet' black DLC finished and robustly designed Trip-Tick® case.
DISCOVER THE SUPERMARINE CHRONO JET