Throughout history, men's watches have quite literally stood the test of time and earned their position as the number one accessory of choice.
Once a rough and ready practical method of timekeeping, the wristwatch has become essential in tracking time through all aspects of life. Today men's watches are highly sought-after collector's items often passed down through generations but until the late 19th century, they weren't worn by men at all.
AN ENVIABLE HISTORY OF TIMEKEEPING
The history of watches began in 16th-century Europe, where the timepiece evolved from portable spring-driven clocks, which first appeared in the 15th century. The origin of the word "watch" suggests that it came from the old English word woecce which meant "watchman", because town watchmen used watches to keep track of their shifts. Another theory surmises that the term came from sailors in the 1600's, who used the new mechanisms to time the length of their shipboard watches.
It is not completely unexpected to find that the world sets its time by Greenwich and not by Geneva. Whilst Geneva and Switzerland may be producing the vast majority of luxury wrist-watches today, this certainly wasn't always the case. In 1800, half of the world's watches, around 200,000 pieces a year, were produced on British shores by British watchmakers, which is an incredible statistic. Probably over 60-70% of the innovation in a modern day mechanical watch has come from Britain, including every major escapement design.
Much is owed to Thomas Tompion (1639-1713), the 'Father of English Clock-Making' and the remarkable Thomas Mudge (1715-1794), who invented the lever escapement still used in most watches today. John Harrison (1693-1776), meanwhile, solved the problem of accurately telling the time at sea and by doing so, in calculating longitude as well. They were followed by other illustrious names including John Arnold and more recently, George Daniels.
The 200,000 watches made in 1800 had fallen to roughly 100,000 a century later. So what happened? Whilst the British watchmakers were still very much engaged in making beautifully crafted pocket-watches in an artisan fashion, both Switzerland and the United States were looking into mass manufacture – taking the Henry Ford production model of car manufacture and applying it to watchmaking. Great Britain also had two world wars to occupy it during which much of the skill set used in watch manufacture was absorbed by the armaments industry, which didn't help. There was a brief resurgence after World War II with British watch manufacturers like Smiths, who finally succumbed to the 'Quartz Revolution' in the mid to late 1970s.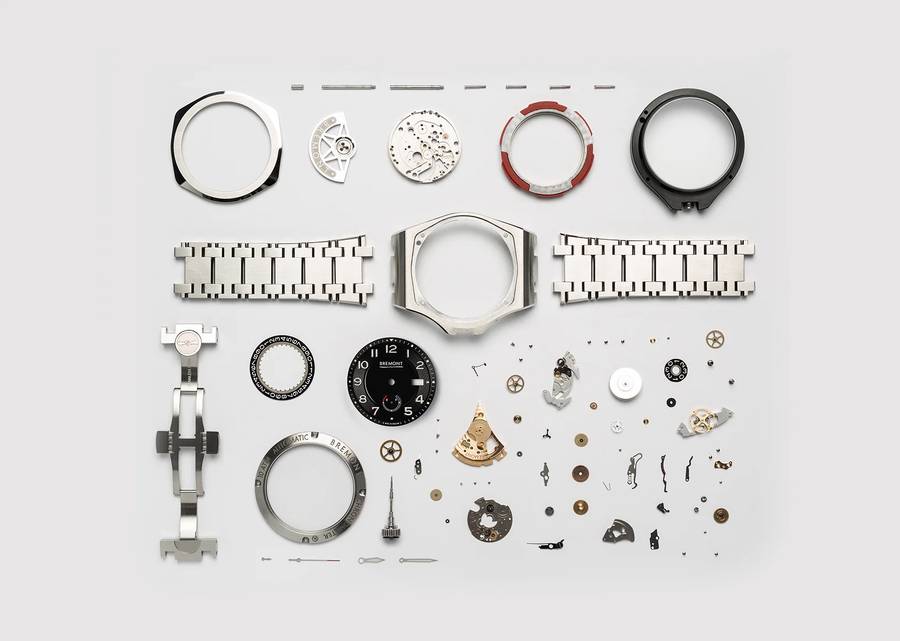 Every major escapement design and around three quarters of related innovations originated from British shores, including many of the technologies seen here inside the Bremont Supernova. These include the balance spring, lever escapement and automatic winding.
NECESSITY IS THE MOTHER OF INVENTION
Until the late 19th century, the wristwatch was considered a piece of jewellery exclusively reserved for women. Men preferred pocket watches, not for fashion but for practicality.
Before the invention of modern casings, the intricate gears and springs within a watch were very susceptible to dust, moisture and temperature variation, causing the watch to lose accuracy. At this time, men were more likely to face the elements and hold positions in the military or other jobs where they were required to be outdoors much of the time.
They not only needed accurate ways to keep time but needed their timepieces to be protected. That is why they kept them in their pockets (secured by a fob and chain to their vests), only to be taken out when needed.
In 2021, Bremont released the Longitude Limited Edition, containing original brass from the historic Flamsteed Meridian Line at the Royal Observatory Greenwich. This was the first watch to incorporate the Bremont manufactured ENG300 Series movement.
OUT OF THE POCKET AND ONTO THE BATTLEFIELD
The advent of the war saw this custom decline as men now needed watches on their wrists. In the chaos of battle, they didn't have a free hand to reach into their pockets to take out a watch and check the time. Soldiers improvised wristwatches by strapping their pocket watches onto their arms with leather.
The first documented instances of these early prototypes of men's watches being used were by British soldiers in the Burma and Boer Wars in the late 19th century. Dubbed "wristlets", these rudimentary but robust designs featured leather straps with a cup to hold the pocket watch.
By the 1890s, some companies had started manufacturing wristlets for soldiers. They were marketed as "service" or "campaign" watches and had compasses for navigation. Many veterans returned home sporting these rough and ready yet convenient accessories, inspiring other men to follow suit.
During the late 19th century, a few companies began creating men's watches like these early examples. A Swiss watchmaking company was the first to mass-produce wristwatches specifically aimed at men, particularly the German Imperial Navy.
Perhaps the single most significant milestone in the evolution of men's watches was World War I. This extraordinary period in history ushered in a new age for timepieces in both function and form.
Before WWI, soldiers relied heavily on visual cues such as semaphore signals to coordinate and execute orders and communicate with each other. During WWI, soldiers fought in trenches, and battlefields were vast, meaning this visual form of coordination became fraught with problems. Instead, officers would synchronise their watches at a briefing and simultaneously commence the offensive at the agreed-upon time.
Although many British officers continued to use improvised wristwatches, some preferred a more elegant built-for-purpose design that could withstand the rigours of battle while looking aesthetically pleasing.
To capitalise on this new trend, watchmaking companies in England seized the chance to make and market wristwatches focused on soldiers serving in the war. They dubbed them "trench watches".
These watches weren't standard government issue, and soldiers were expected to supply their own unless they wanted to use pocket watches which remained the officially sanctioned timepiece. At the time, no single watchmaker provided the military, which opened the field for competing companies to make trench watches and capture a slice of the growing market.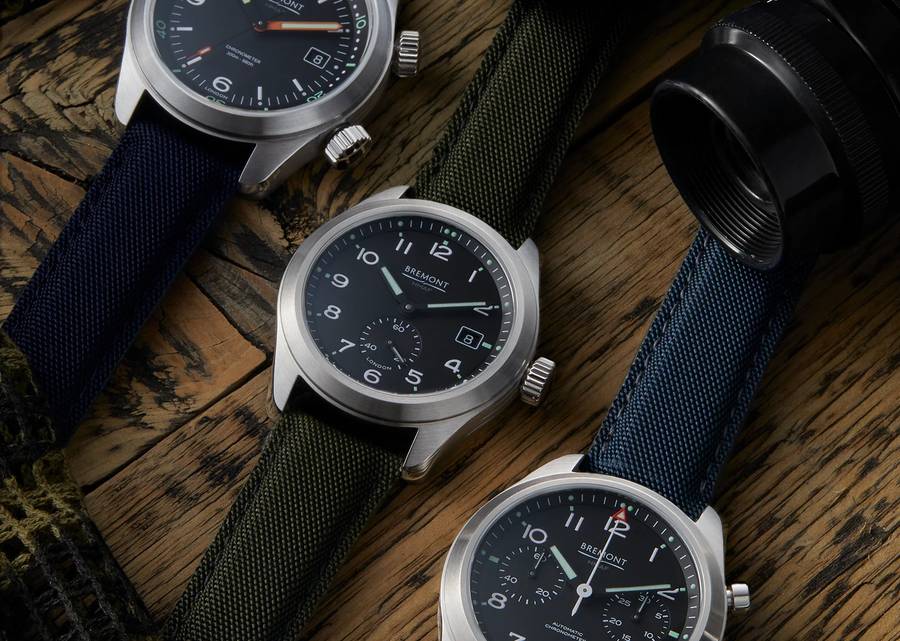 The Bremont Armed Forces Collection in inspired by the original 'Dirty Dozen' watches and feature the Heraldic badges of all three services.
FROM THE MILITARY TO MAINSTREAM
This vibrant new market fuelled innovation in men's watches, including the introduction of luminous watch hands and numerals to make it easier to read at night or in low light conditions in the trenches. The glass covering the watch's face was replaced with more durable crystal glass, whilst lugs attaching the leather strap to the watch were built directly into the watch, giving it a more "finished" look.
The porcelain dials of the traditional pocket watch were replaced by metal ones. Watch casings were also designed to be far tighter to keep dust and water from damaging the sensitive inner mechanisms. The true revolution in automatic watches also took place after WWI, powered by kinetic movement when worn on the wrist.
Just as the vets from the Burma and Boer wars returned to civilian life brandishing their leather wristlets, British WWI vets came home sporting their trench watches, setting a standard for other men to emulate.
After WWI, manufacturers began creating men's watches that solidified their image as must-have accessories; they also continued to introduce innovative new design features to ensure wristwatches could keep pace with rapid modern developments.
During WWII, when Britain's Ministry of Defence needed reliable watches to issue to military personnel a series of timepieces were produced known as the 'Dirty Dozen'. Very strict performance specifications, for the time, were set which included waterproofing,regulation to chronometer specification, luminous markings on the dial and a robust case construction.
Today Bremont manufactures watches for over 400 military squadrons across the globe and is the sole luxury watch provider to His Majesty's Armed Forces. As such, it has launched a collection of watches inspired by those 'Dirty Dozen' watches, which feature the Heraldic Badges of all three services on the case back.
From the depths of the oceans to the highest peaks and even outer space – men's watches became the very symbol of humankind's indomitable quest for adventure and innovation.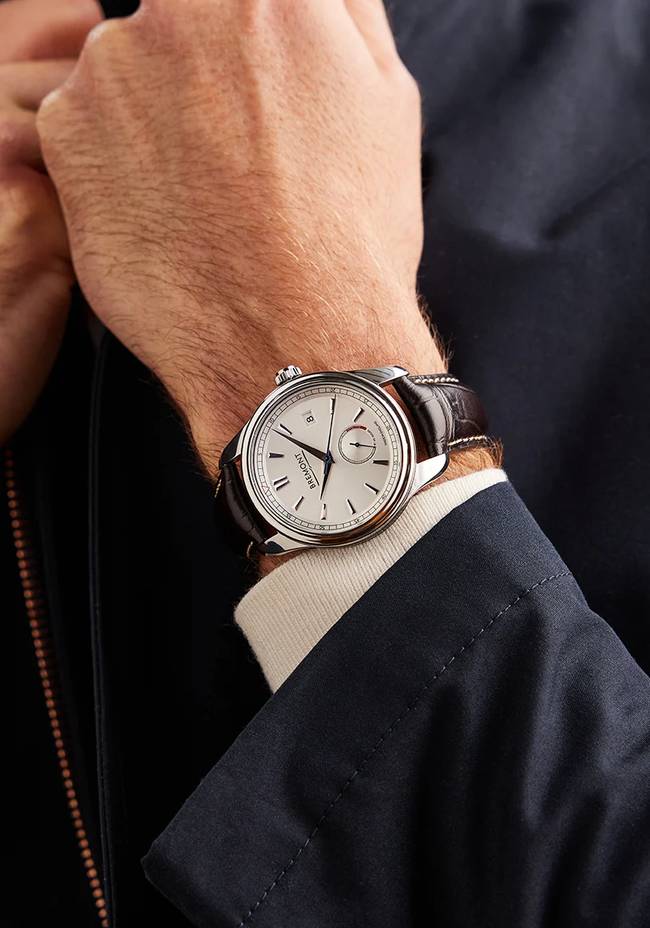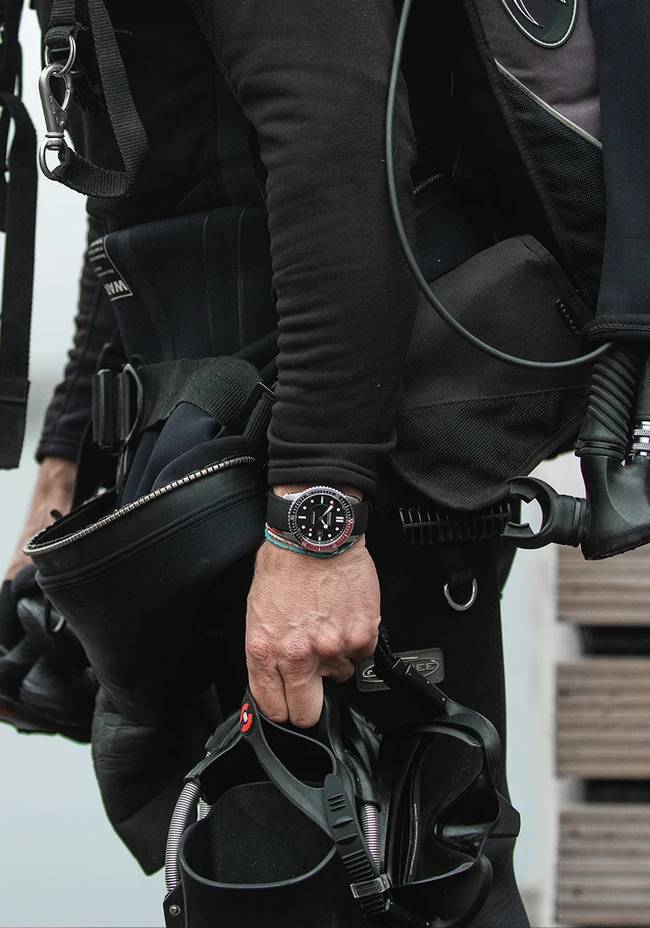 Whether in the board room or in rather more adventurous environments, Bremont's men's watch collection features timepieces to suit any need.
The advances in the field also led to the evolution of the dress watch, a coveted item exuding sophistication and elegance. Bremont's Mayfair Dress Watch Collection comprises some of the brand's most elegant and understated designs that can be worn daily or saved for life's special occasions.
And the rest, as they say, is history!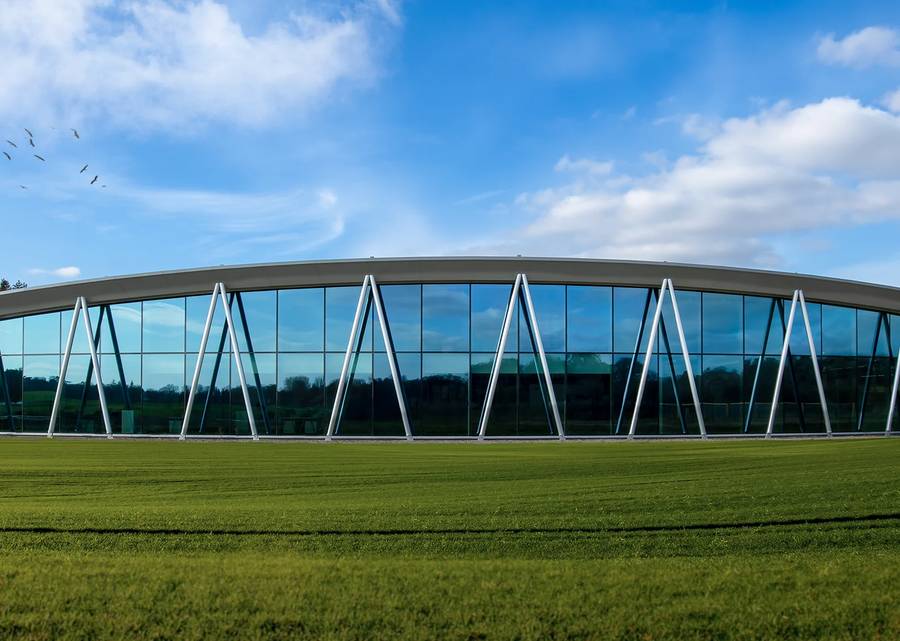 The Wing – Bremont's 35,000 sq ft Manufacturing & Technology Centre in Henley-on-Thames, Oxfordshire.
THE FUTURE
Since time began for Bremont in 2002 there has been the single-minded ambition to bring high-end industrial scale precision watch manufacture back to the UK where there was once an illustrious history.
Over two decades Bremont has introduced an enviable amount of watch part manufacture, watch assembly and chronometer testing which is all now housed at its purpose-built 35,000 ft2 state-of-the-art sustainably designed 'manufacturing and technology centre' in Henley-on-Thames, Oxfordshire, UK.
Also affectionally known as 'The Wing', the living-roofed manufacturing and technology centre certainly rivals anything the Swiss have in the same sector, and is a true testament to what can be achieved with an incredibly skilled workforce, absolute focus and true passion.
Within this facility it is possible to witness the end-to-end manufacturing process from watch case manufacture, parts for the Bremont manufactured ENG300 series movement being designed and machined, to Bremont trained watchmakers assembling chronometer rated watches and movements. There is also a chance to see the finished product in all of its glory at The Wing boutique.
Our Men's Watches have become renowned worldwide for their uncompromising standards of quality and durability, having been designed to be "tested beyond endurance". These exceptional men's watches embody Bremont's sense of adventure, proud association with the armed forces, and passion for aviation – foundations that echo the rich past that has helped define men's watches.
For more insights into Bremont's exquisitely crafted range of precision Men's Watches, explore the world of Bremont Watches by signing up for the Club Bremont newsletter. Here you'll find the latest in exciting new developments, product launches, and noteworthy milestones from Bremont.