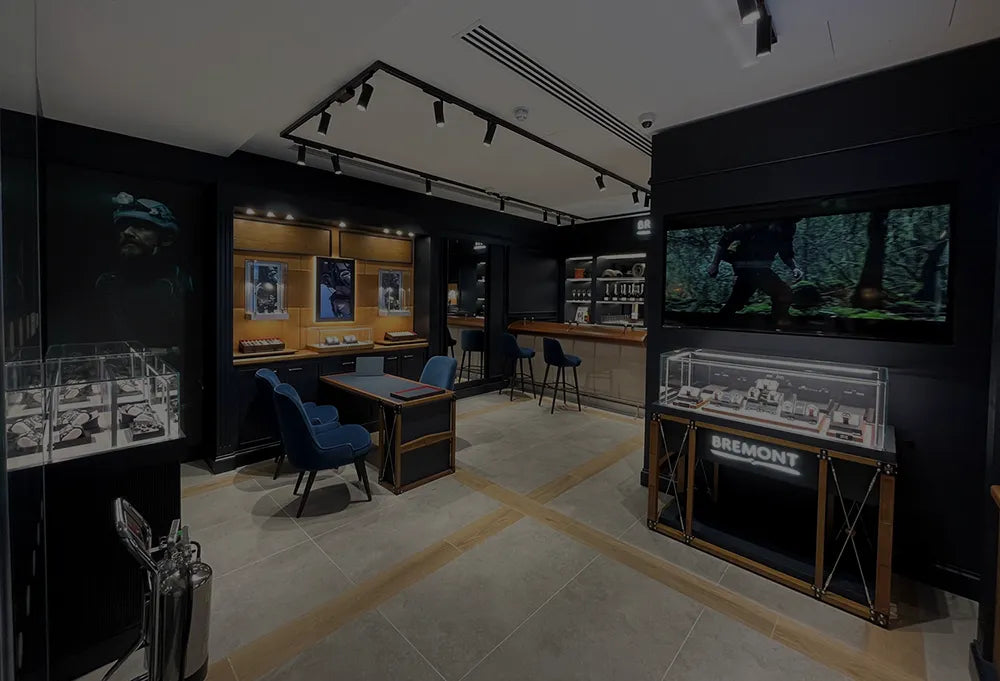 Bremont boutiques
Bicester Village
Unit 1, Bicester Village, 50 Pingle Drive, Bicester, OX26 6WD
speak to a highly trained expert
Discover an exclusively curated selection of British men's and ladies' watches at our Bicester Village Boutique, proudly opened in October 2023.

All Bremont timepieces available at this premier international luxury shopping destination reflect our high precision engineering, craftsmanship, technical innovation, and unique spirit of adventure.

Bremont's 35,000 sq ft state-of-the-art Manufacturing & Technology Centre "The Wing" in Henley-on-Thames is itself less than an hour from Bicester Village, enabling easy planning of a visit to both locations, for interested clients with a passion for watchmaking.

Please fill in the appointment form below so we can ensure we have the watch you're looking for ready for you to try on, and can dedicate time helping you find the right fit.
Purchase a watch, strap or accessory

Strap change & bracelet adjustment
We will do our best to accomodate your requested date & time and we will be in touch to either confirm your appointment or to suggest an alternative.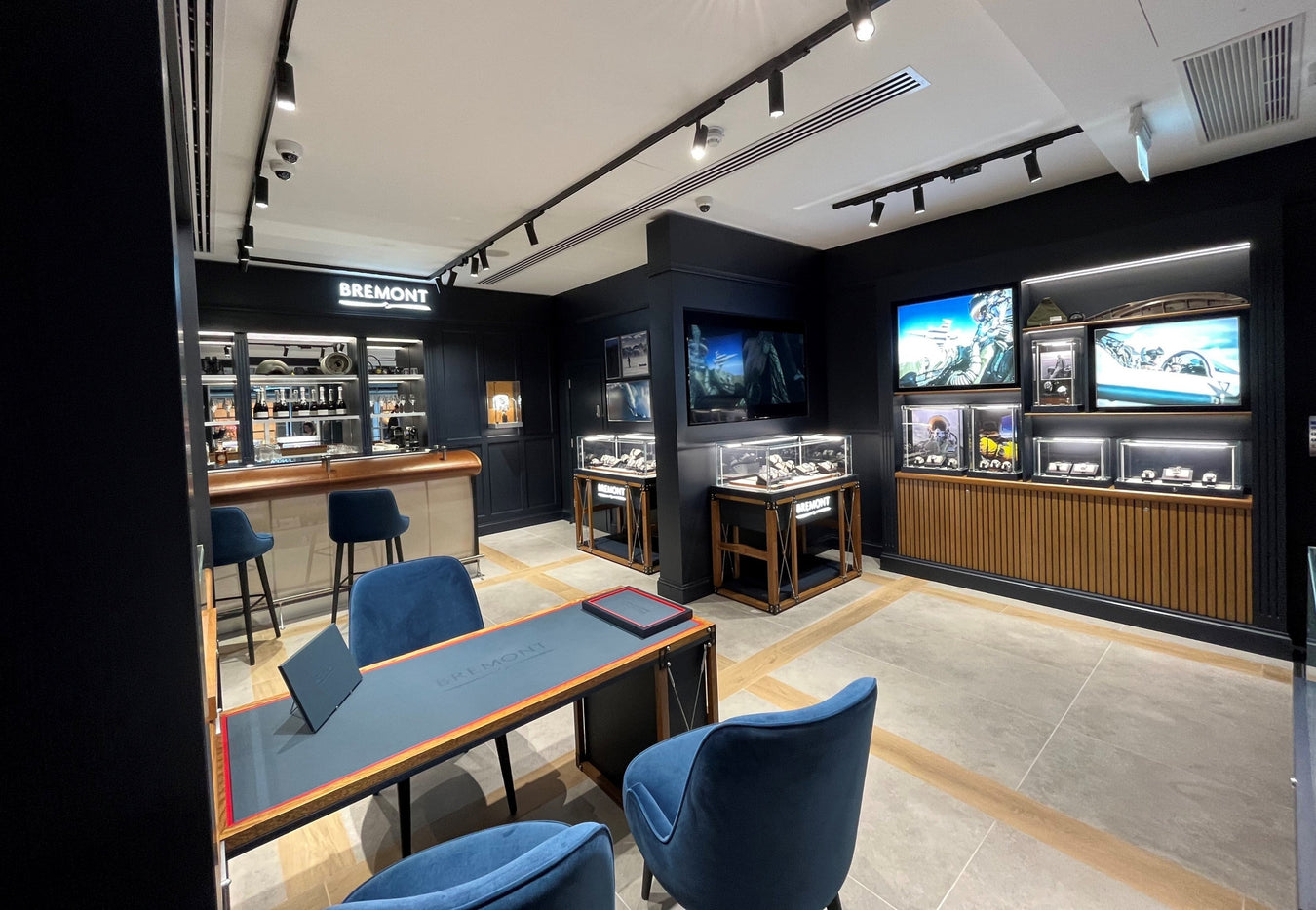 Bremont Bicester Village
Bicester Village first opened its Oxfordshire countryside doors in 1995. Since then, this pedestrianised, open-air setting has evolved into a series of beautifully landscaped streets within which Bremont is pleased to offer exclusive shopping opportunities.

Open seven days a week, less than an hour from London in one direction, and the same from Bremont headquarters "The Wing" in the other direction, the Village is easy to reach by car, by coach or by rail.
Seasonal Hours
Wednesday 20th Dec: 9am - 9pm
Thursday 21st Dec: 9am - 9pm
Friday 22nd Dec: 9am - 9pm
Saturday 23rd Dec: 9am - 9pm
Sunday 24th Dec: 10am - 6pm
Christmas Day: Closed
Boxing Day: 7am - 9pm
Wednesday 27th Dec: 8am - 9pm
Thursday 28th Dec: 8am - 9pm
Friday 29th Dec: 9am - 9pm
Saturday 30th Dec: 9am - 9pm
Sunday 31st Dec: 10am - 6pm
New Year's Day: 9am - 7pm
Tuesday 2nd Jan: 9am - 7pm
Wednesday 3rd Jan: 9am - 7pm