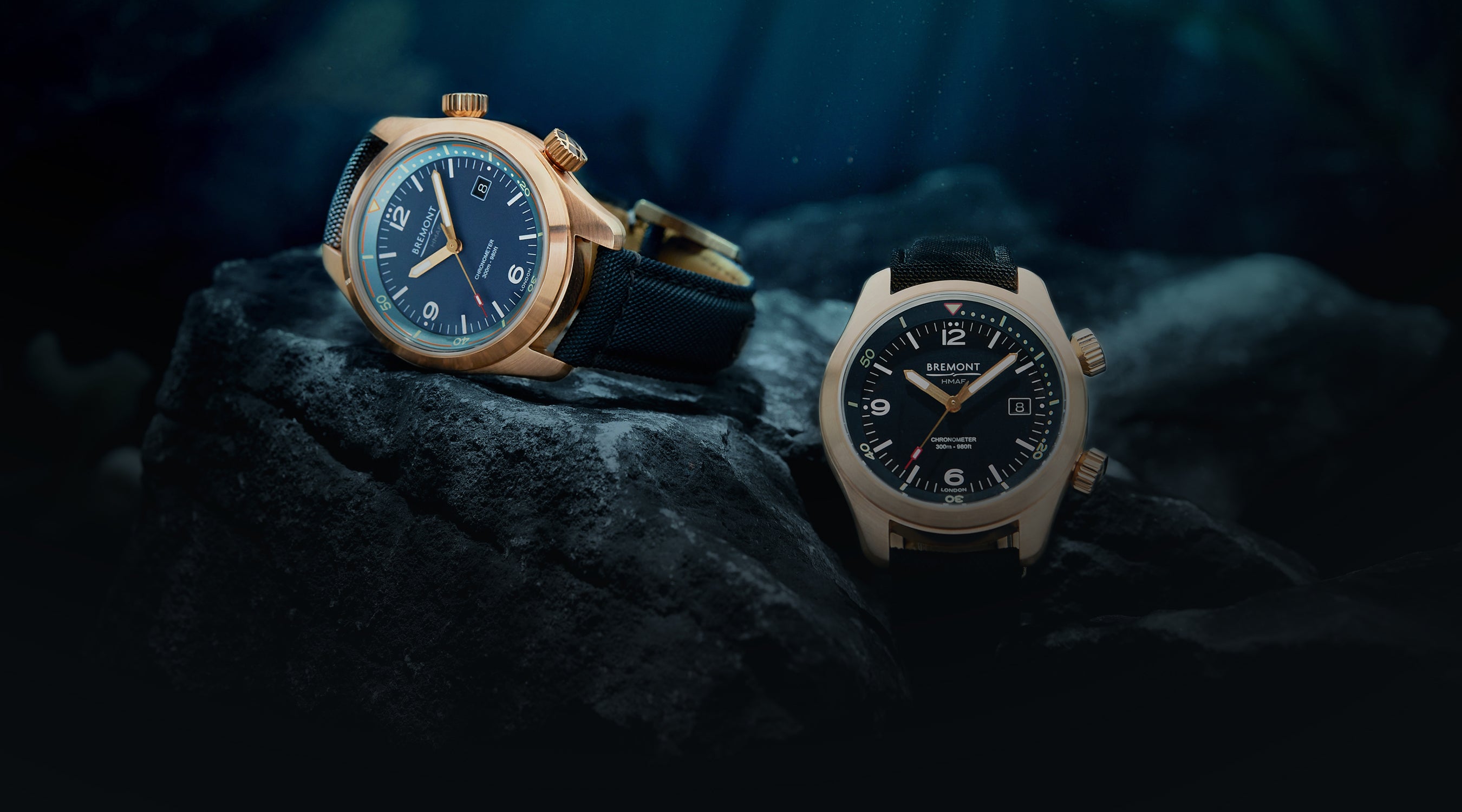 INTRODUCING
THE ARGONAUT BRONZE
The latest addition to the Armed Forces Collection, the Argonaut Bronze is specifically dedicated to the Navy. Its 42mm two-piece case is constructed from CuSn8 corrosion resistant bronze which is considered to be a 'marine metal'. Bronze is entrenched in naval heritage, making it the perfect material selection for this 300m military diving watch.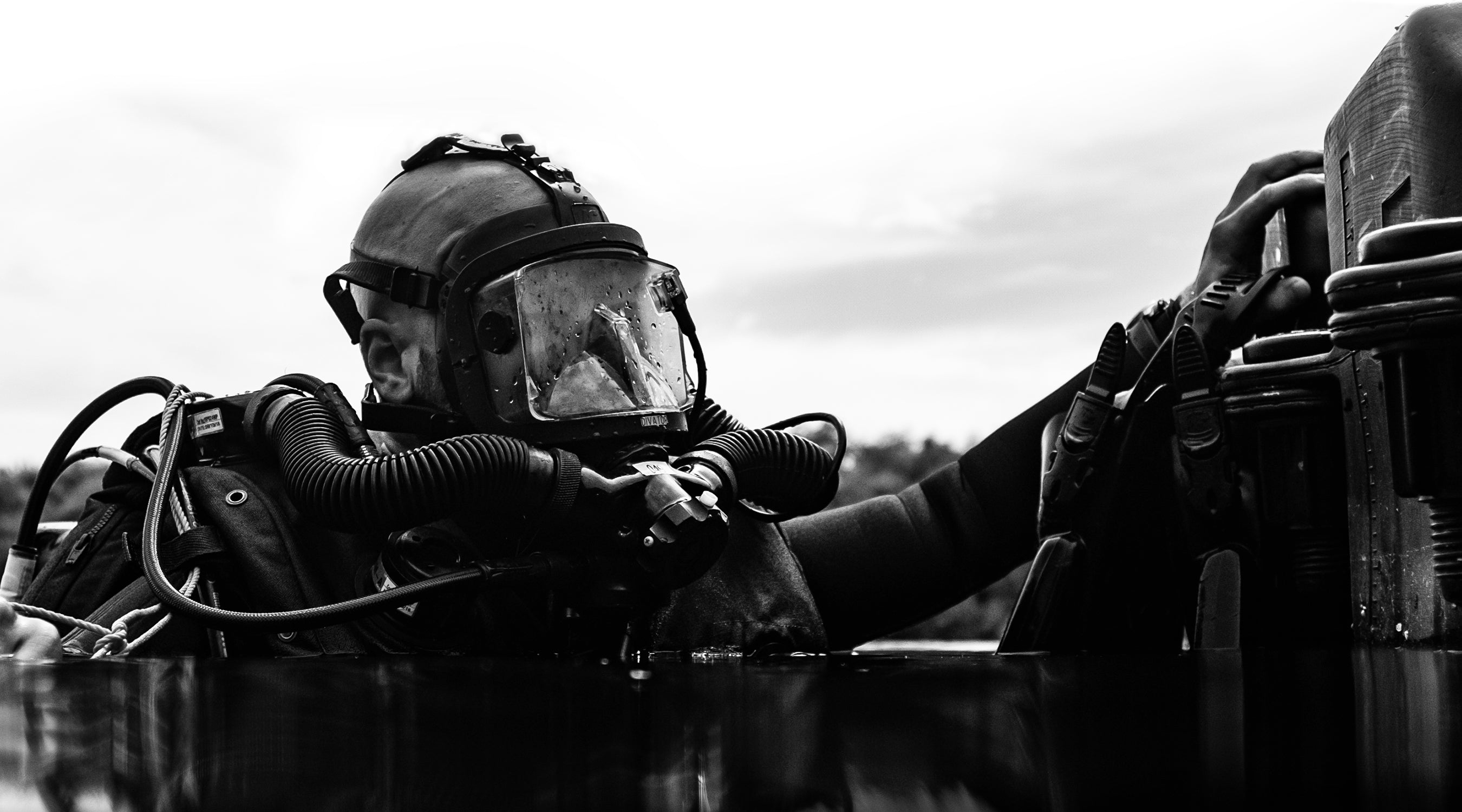 approved by her majesty's armed forces
A CONTEMPORARY DIVER'S WATCH ROOTED IN NAVAL HISTORY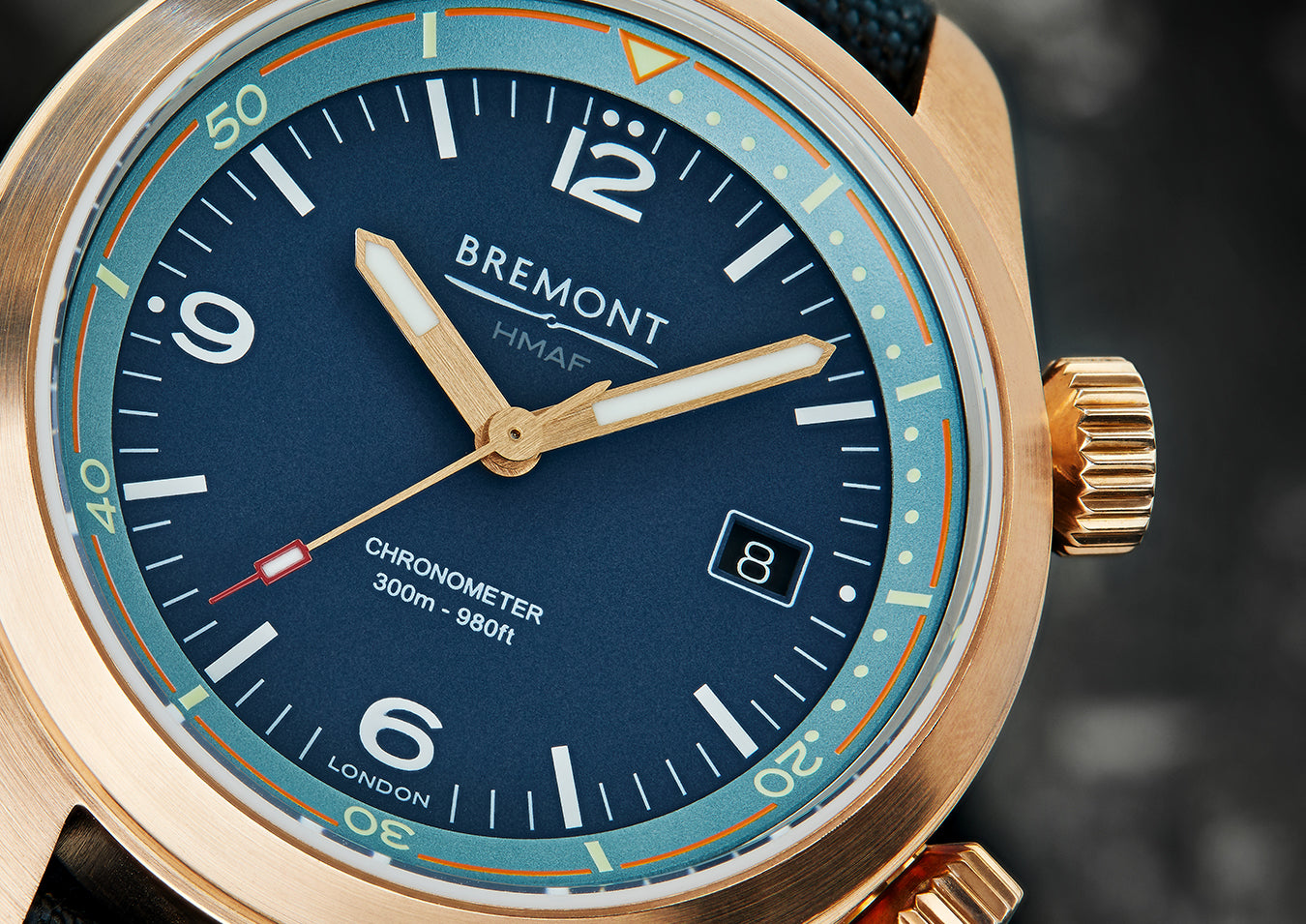 inspired by Greek mythology
THE ARGONAUT
The 'Argonaut' is a name inspired by Greek mythology and synonymous with Navy history having appeared on Commissioned ships for nearly 250 years.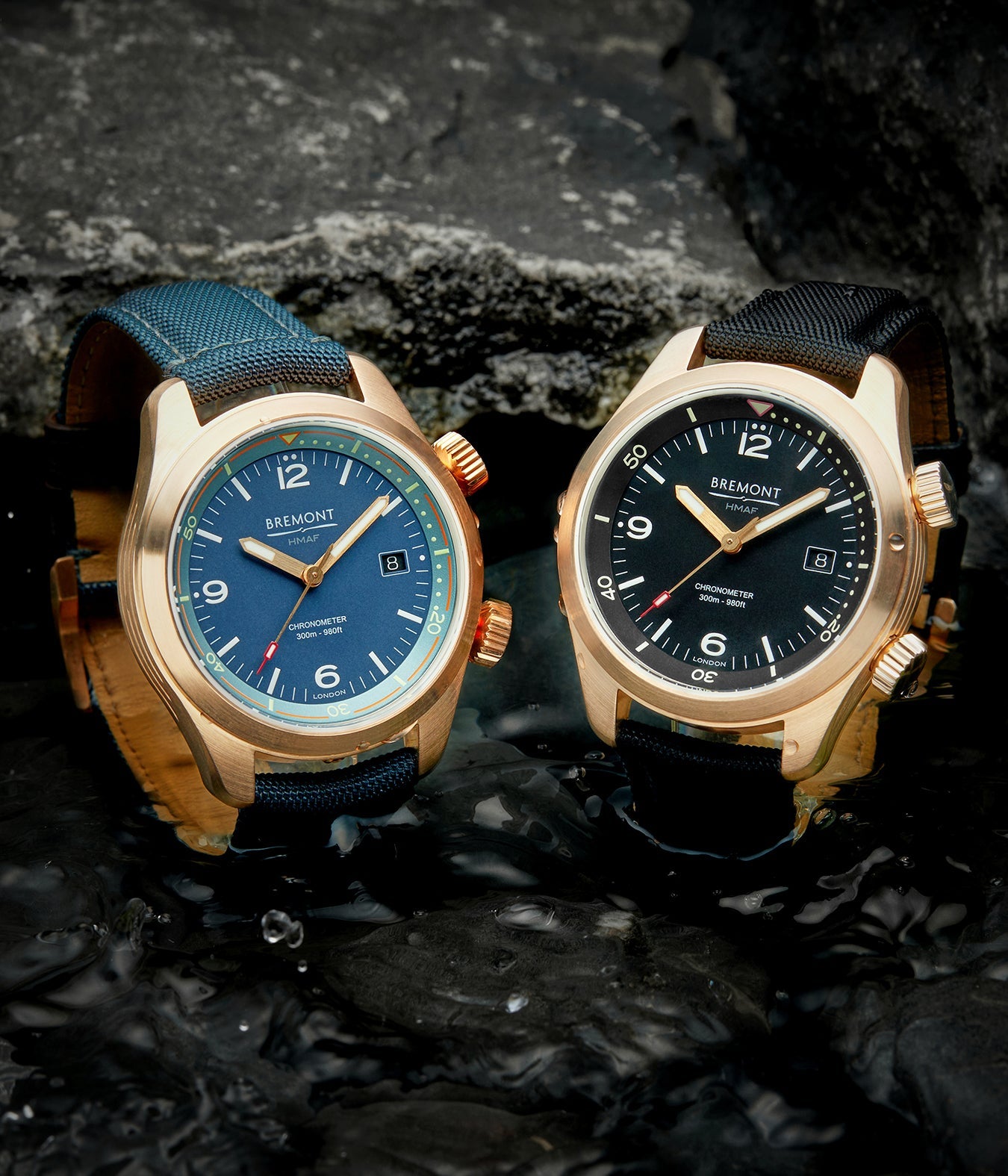 a totally unique military dive watch
synonymous with Navy history
The use of bronze nods to the material's importance in naval engineering due to its high corrosion resistance to salt water. The case is made of CuSn8 bronze, a solid solution strengthened copper alloy with 8% tin.

As with the Broadsword Bronze, the bronze patina will develop over time and be totally unique to the wearer meaning no two watches will look the same.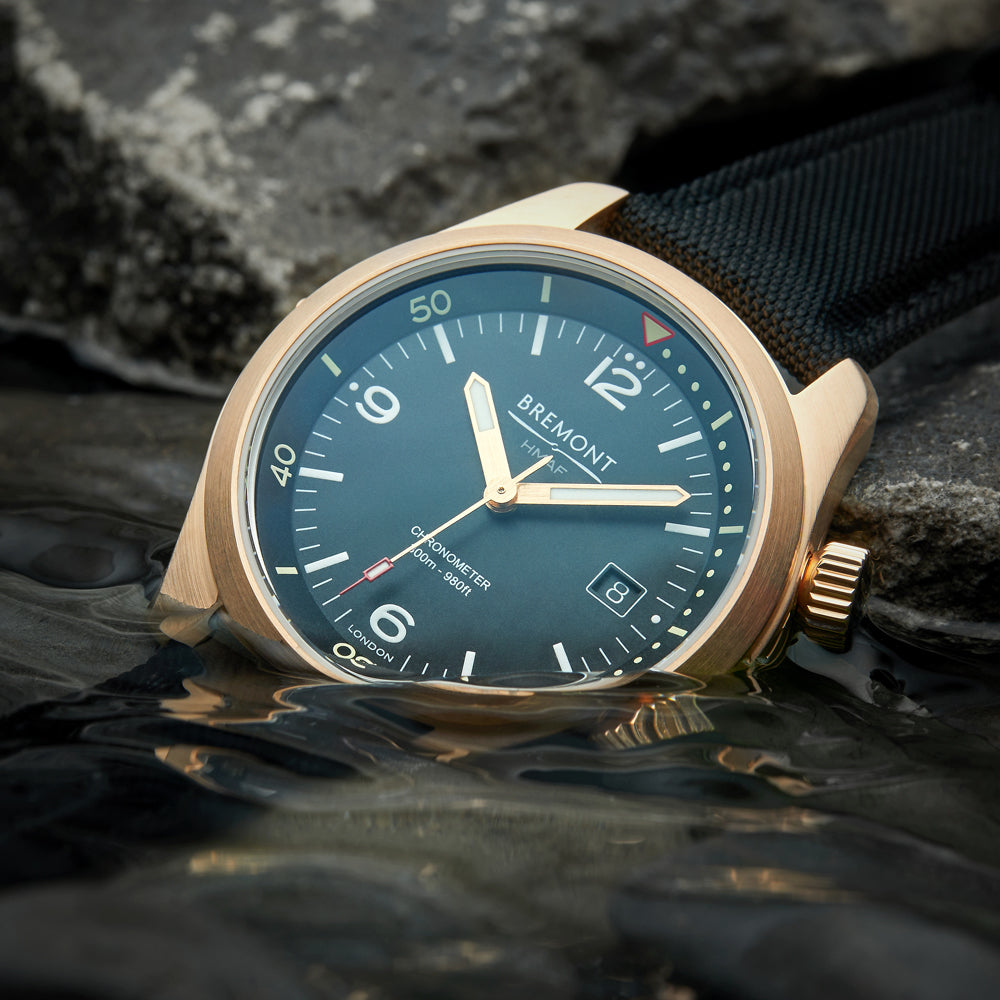 ARMED FORCES COLLECTION
DEVELOPED WITH BRITAIN'S MINISTRY OF DEFENCE
The Armed Forces Collection draws inspiration from the original 'Dirty Dozen' watches, a series of timepieces commissioned for the British Army during WW2 when Britain's MOD needed watches to issue to military personnel.

In the 1940s very strict performance specifications for the original Dirty Dozen were set which included waterproofing, regulation to chronometer specification, luminous markings on the dial and a robust case construction.