Limited Edition Codebreaker
Not currently in stock. Please contact us to confirm future availability.
Bremont Watch Company has partnered with the Bletchley Park Trust to create the 'Codebreaker'; a historically and mechanically important Limited Edition watch.
Bremont focuses purely on beautifully made mechanical movements and every watch in our core collection has passed each of the rigorous precision tests necessary for the ISO 3159 chronometer designation. Every movement is finished to the highest levels of craftsmanship and all are guaranteed to within -4 and +6 seconds per day. For this reason Bremont is one of the few watch makers to offer at least a 3-year warranty on every timepiece.

Great Britain has a wonderful history when it comes to watch making and has probably been the home to more advances in horology than any other nation. Bremont is determined to play a pivotal role in the reinvigoration of this industry on British shores and as a result, Bremont manufactures parts at its Parts Manufacturing Facility. Every Bremont is hand built and tested before leaving the Henley-on-Thames workshop.
Description
Bremont Watch Company and the Bletchley Park Trust have worked together on the release of the new Bremont limited edition watch that will incorporate historical artefacts from Bletchley Park. It is called the 'Codebreaker.' The watch is unlike any other watch ever created and in addition a percentage of the proceeds will be used towards the ongoing restoration of Bletchley Park. Bletchley Park played an extremely important role in British history. The 'Codebreaker' will be made with a beautiful and never seen before Fly-back Chronograph GMT automatic movement.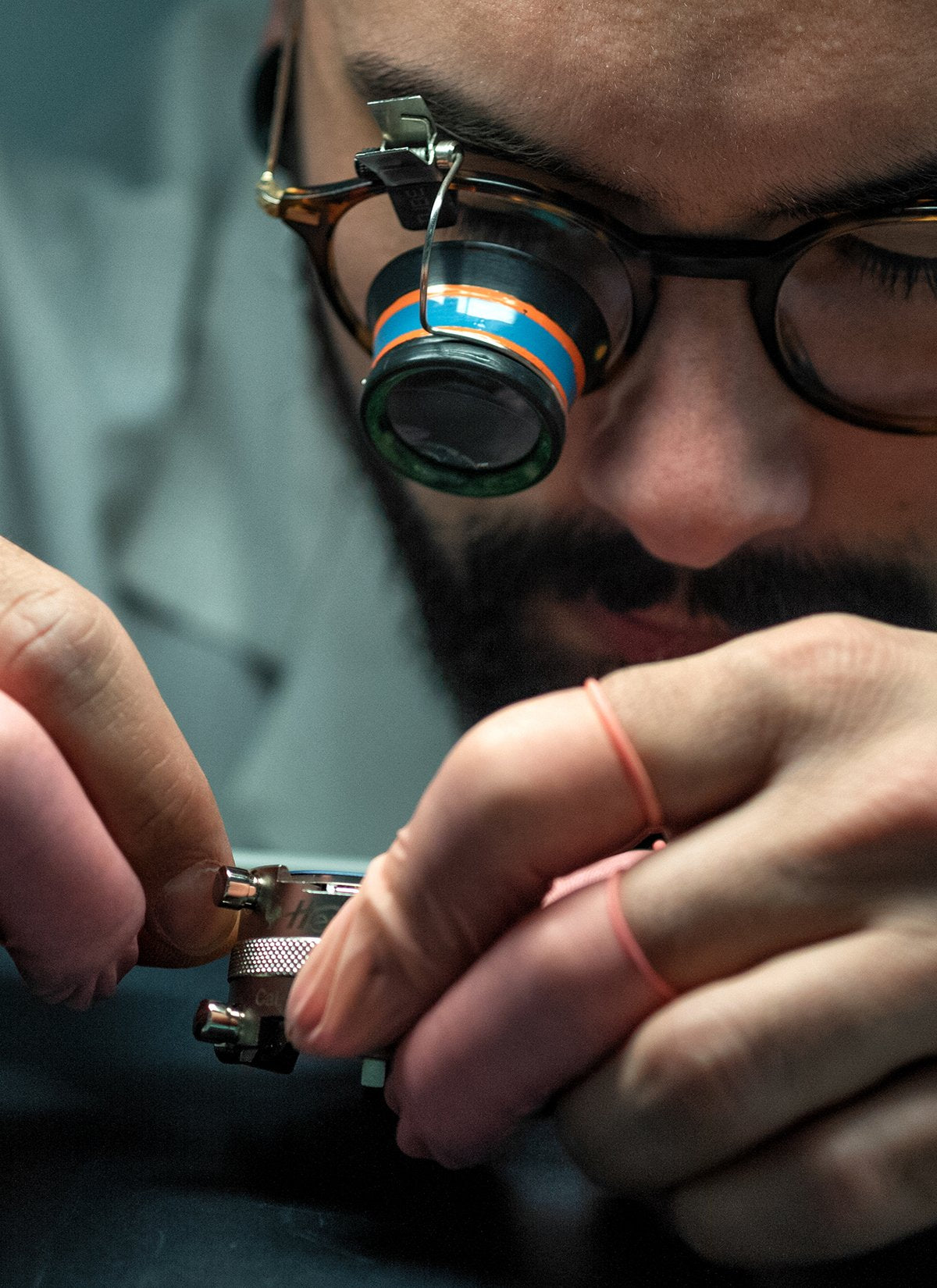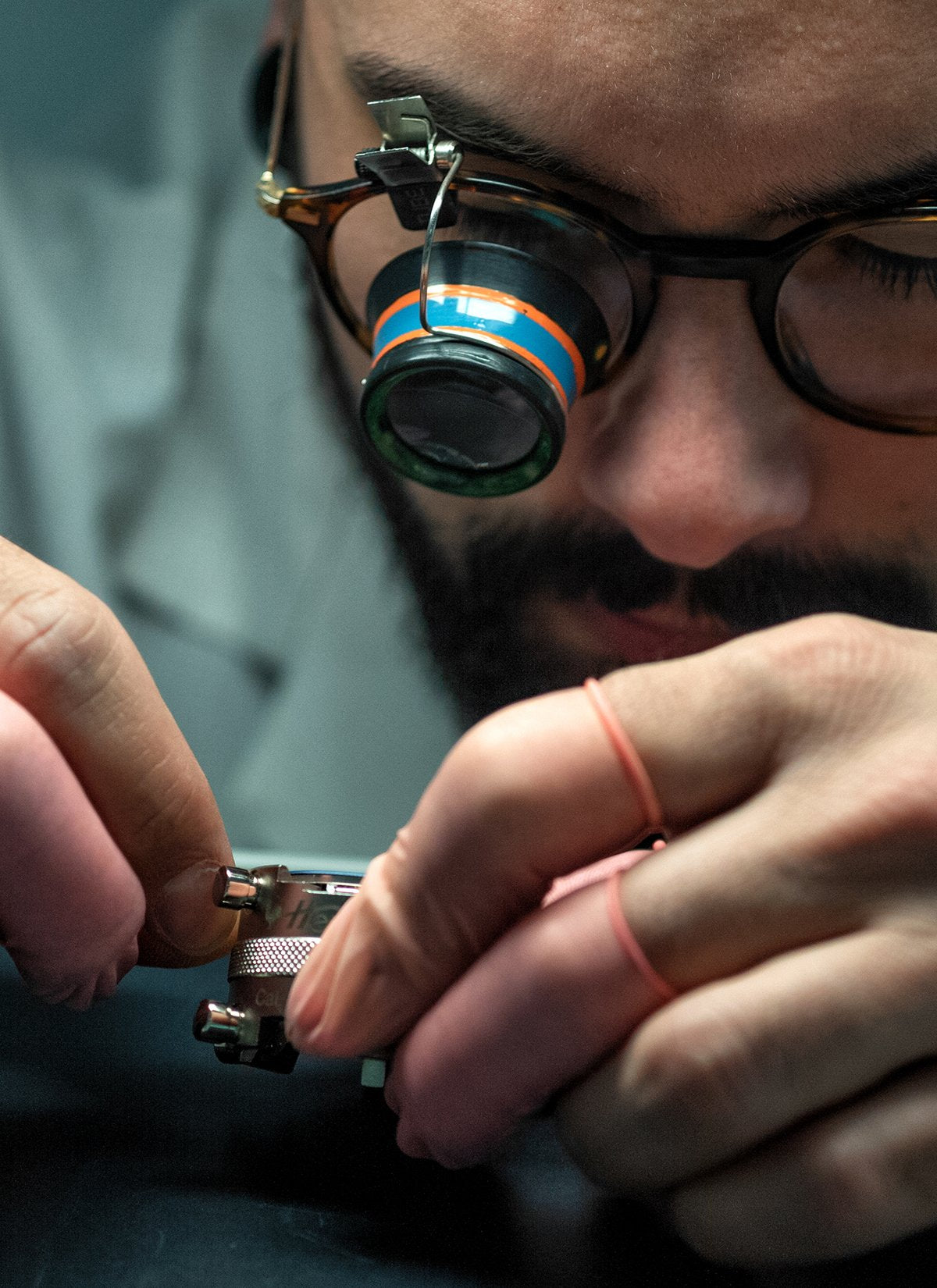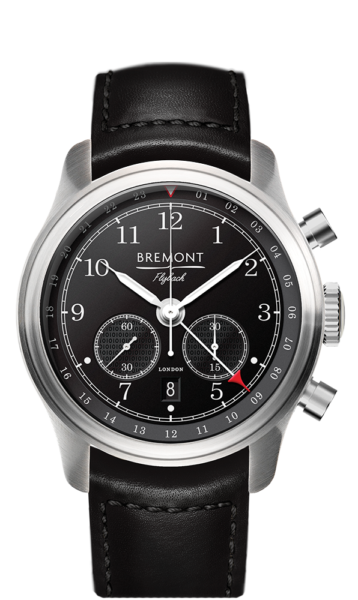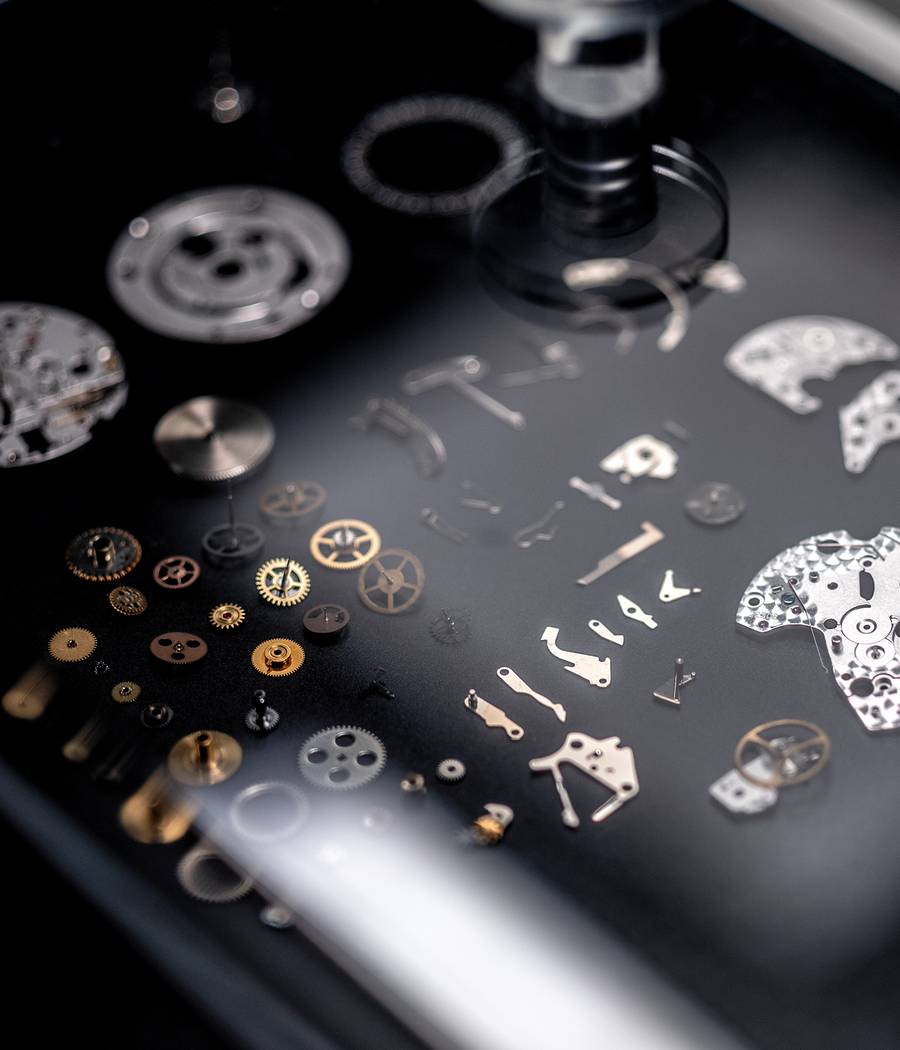 Tech spec
The finer detail you'll want to know...
BE-83AR Flyback chronograph. Diameter 13 1/4″, height 7.90mm, 39 Jewels

Sweep hours, minutes, sweep Flyback chronograph seconds, 30-minute chronograph counter and 60 second hand counter, GMT second time zone, date.

Stainless Steel Bremont Trip Tick case with punch card limited edition number.

Automatic rotor inspired by the visuals of Turing's Bombe machine containing smelted parts of an original German Enigma machine

An etched metal dial with treated brass hands.

Domed anti-reflective, scratch resistant sapphire crystal.

Water resistant to 10 ATM, 100 metres.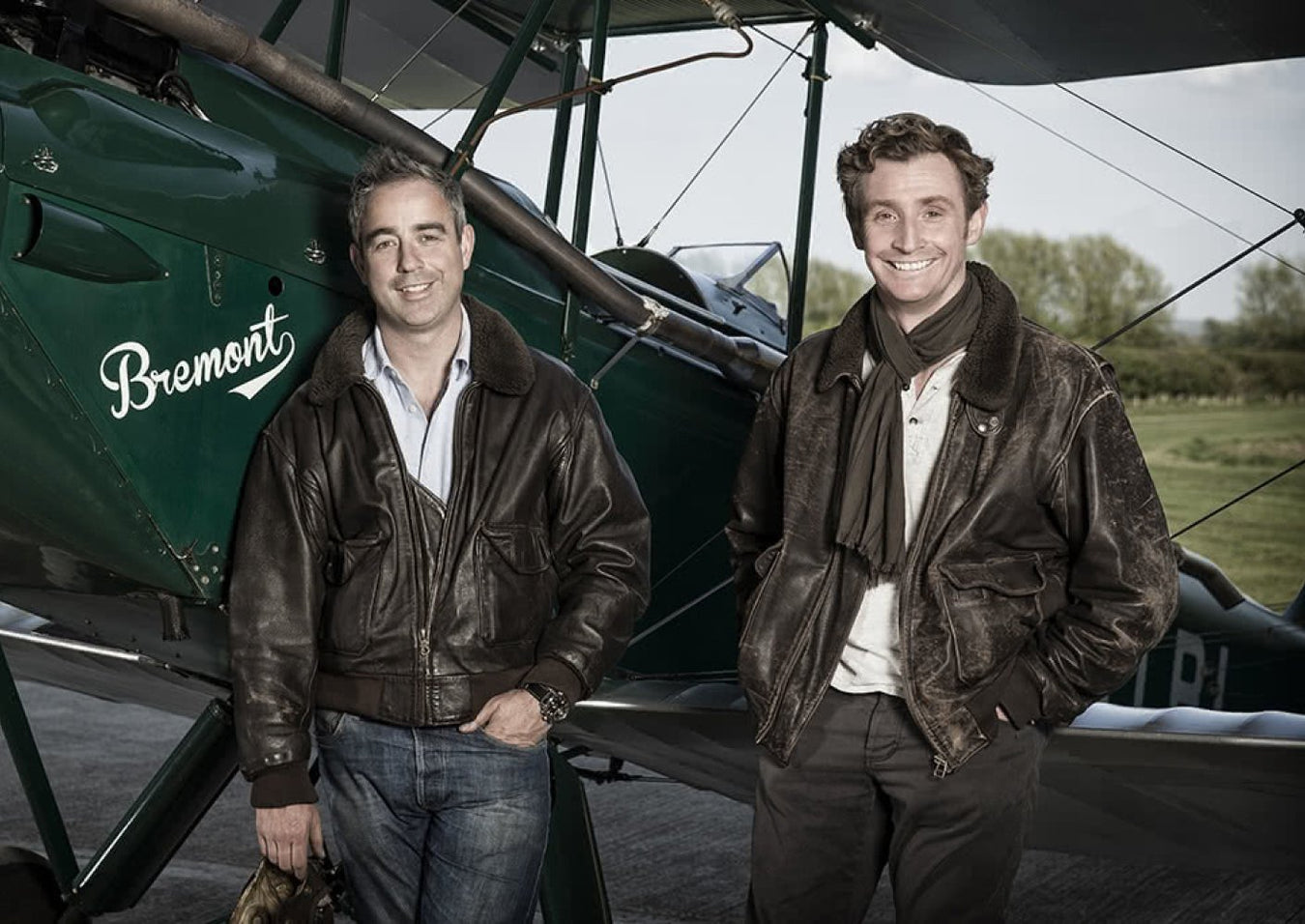 REINVIGORATING THE BRITISH WATCH INDUSTRY
It is not completely unexpected to find that the world sets its time by Greenwich and not by Geneva. Whilst Geneva and Switzerland may be producing the vast majority of luxury wristwatches today, this certainly wasn't always the case. In 1800 half of the world's watches, around 200,000 pieces a year, were produced on British shores by British watchmakers, which is an incredible statistic. Another wonderful statistic is that probably over 60-70% of the innovation in a modern day mechanical watch has come from Britain, including every major escapement design. Bremont's mission has always been to play a part in bringing back watchmaking to British shores.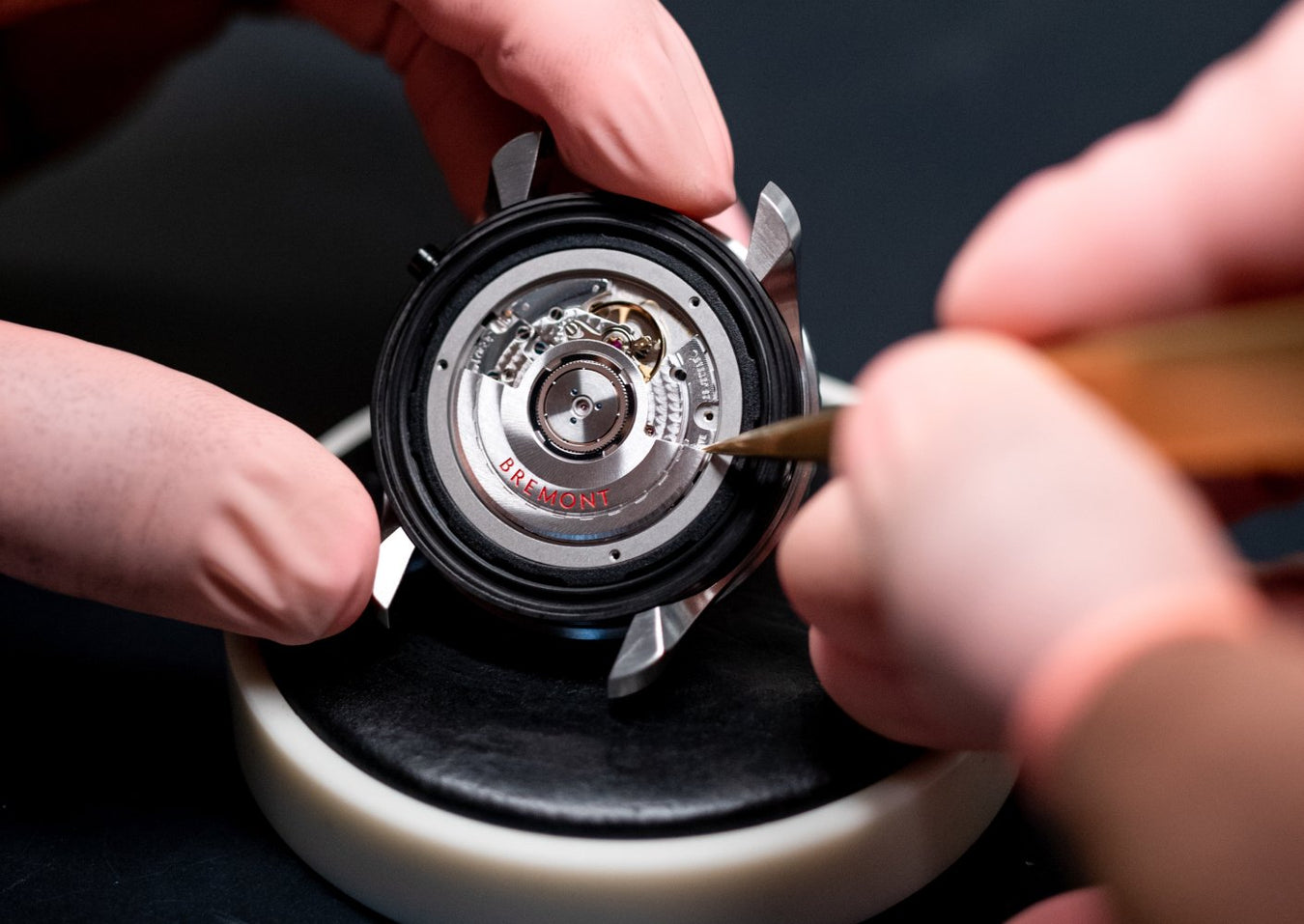 British Made
Hand-built in England
Every Bremont watch is hand-built by Bremont-trained assemblers in our Manufacturing & Technology Centre in Henley-on-Thames, the home of British watchmaking.