On November 6th 2022, the Bimini Biological Field Station Foundation successfully tagged a female Great Hammerhead shark (Sphyrna Mokarran) at location N24.611 W81.410 off the Florida Keys. The shark, which they named 'Bremont', measures a total length of 223cm and has since been adopted by the brand as it continues its passion for marine conservation.
Matt Smukall (President & CEO of Bimini Shark Lab) wearing the Waterman Apex Limited Edition
Earlier in 2022, Bremont announced the launch of the Waterman Apex, a limited edition timepiece designed to celebrate life above and below the waves. As part of the launch, Bremont was extremely proud to partner with the team at Bimini Shark Lab, a non-profit organisation in the Bahamas focused on advancing humankind's knowledge of the biology of marine animals, particularly sharks and rays. Sales of each watch supported the team at Bimini Shark Lab, which was established in 1990 by Dr Samuel Gruber. Their mission is clear: to better understand the biology of sharks and rays and the role that they play in the marine ecosystem; to educate future scientists and to enhance conservation and awareness through the promotion of findings. 
Bimini is one of the only places in the world where you are guaranteed to see Great Hammerhead sharks during the winter months. The tagged sharks are tracked using VEMCO acoustic tags and Satellite transmitters. A VEMCO tag is usually implanted or externally attached to the shark and transmits ultrasonic signals. The Shark Lab currently has 65 acoustic receivers deployed around Bimini. These tags allow them to track local movements of sharks around the island. The satellite transmitter tags, however, are detectable over broad geographic areas and remotely relay information to satellite arrays. They utilise radio transmissions, requiring the tag to have contact with the air to send data and are externally attached to the dorsal fin of the shark.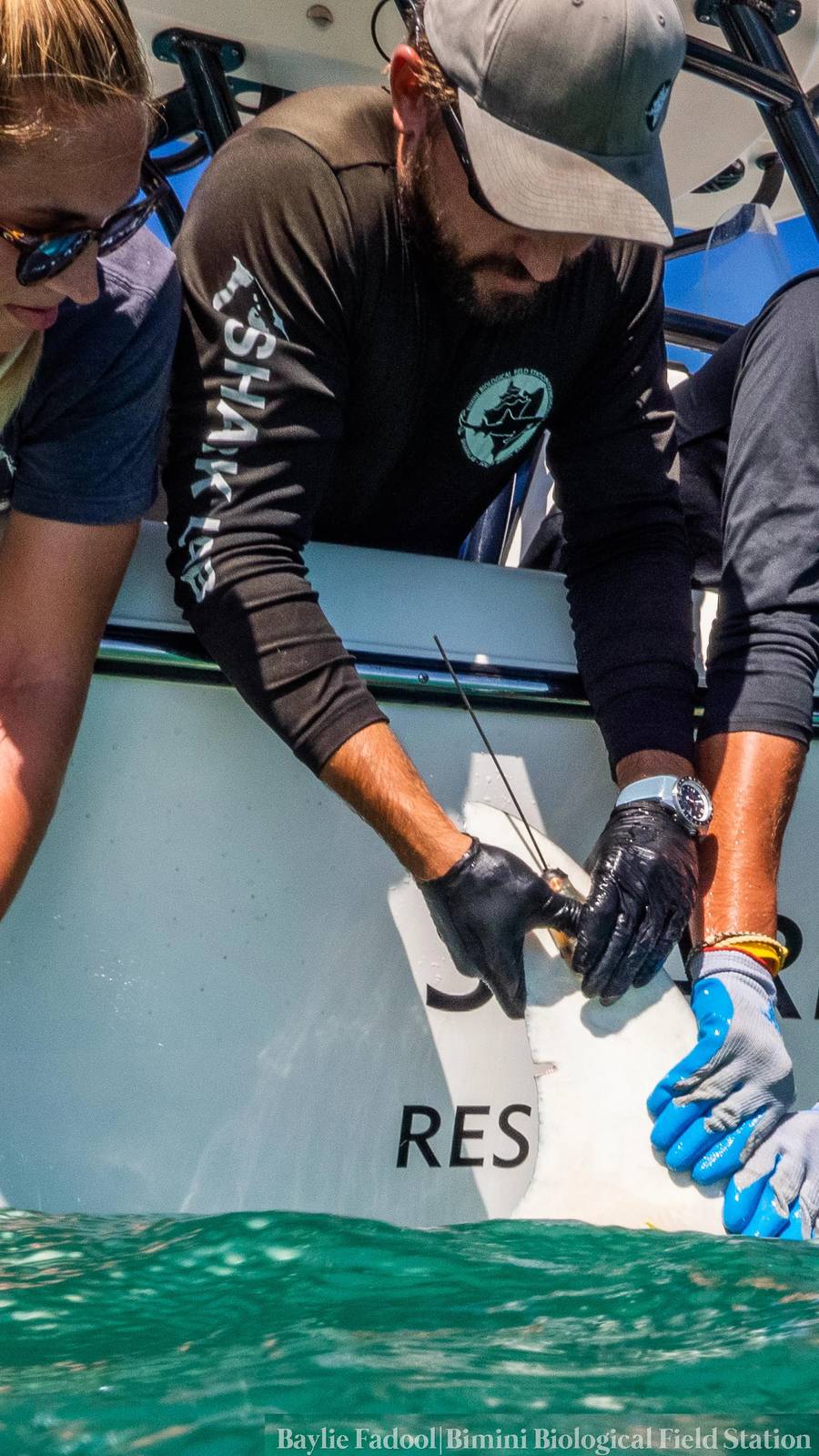 Matt and the team at Bimini Shark Lab successfully tagging 'Bremont' the Great Hammerhead shark.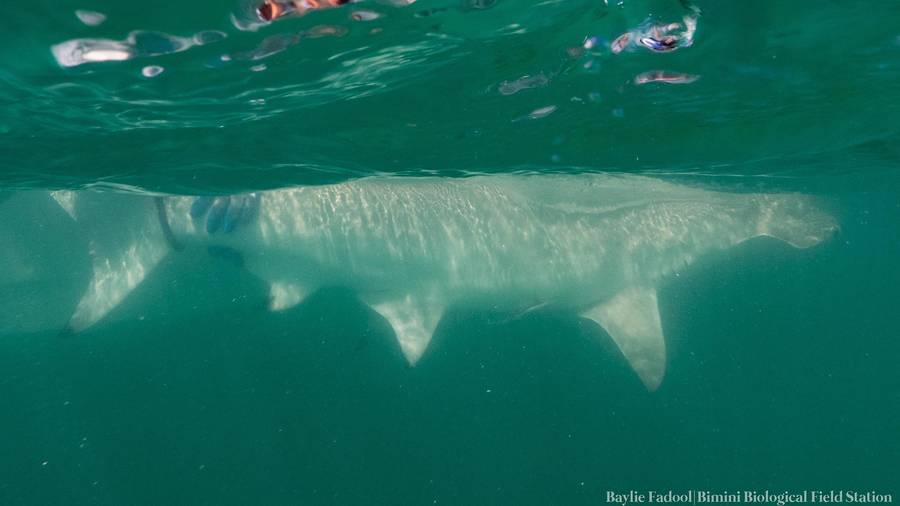 'Bremont' the Great Hammerhead shark being released once tagged.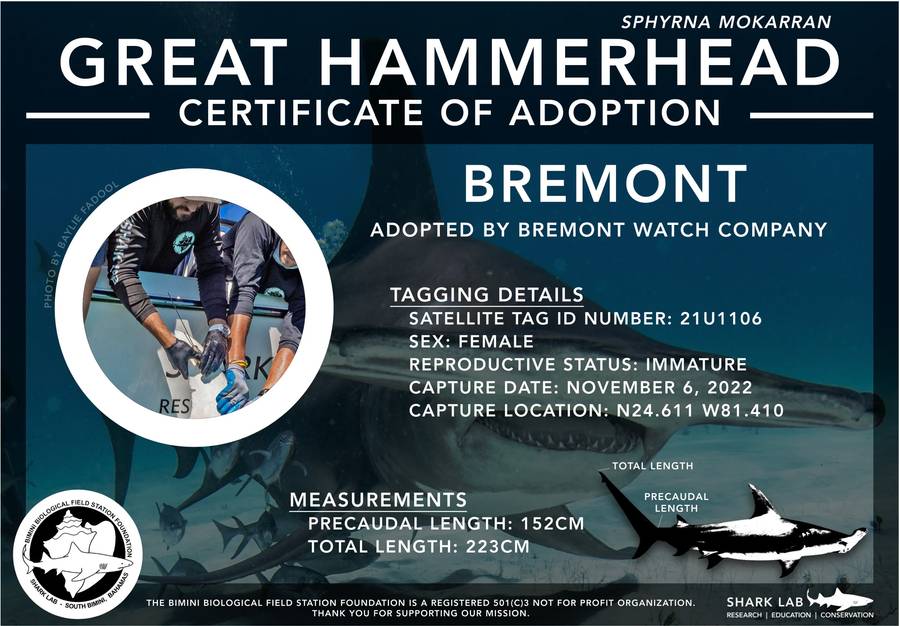 While both satellite and acoustic tags provide tracking information, acoustic tags rely on receivers to detect these tags. Unlike acoustic tags, satellite tags don't require any receivers to acquire data. Therefore, it doesn't matter if the shark is in the middle of the Atlantic or in 1000ft of water. If the tag is able to transmit to a satellite, researchers can receive a detection by logging into an online platform and tracking their shark's location via their computer. For highly migratory sharks like Hammerheads, it means they can find out where these sharks are going even if they are in the middle of the ocean.
The biggest threat facing Great Hammerheads is over-fishing. By deploying satellite tags on Hammerheads, Bimini Shark Lab hope to find out where these sharks go once they leave Bimini and what commercial fisheries they interact with during their migrations.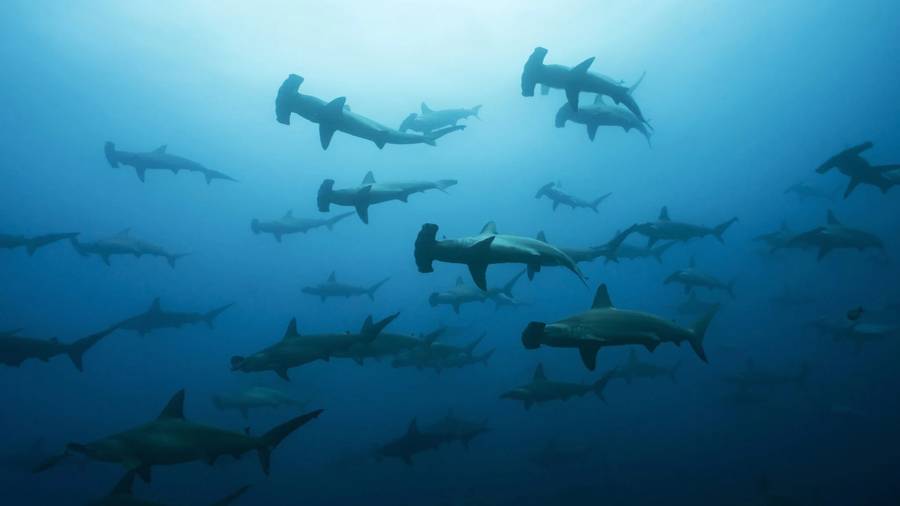 About the Great Hammerhead shark
The Great Hammerhead shark (Sphyrna mokarran) is a circumglobal species inhabiting warm temperate to tropical coastal waters. It occurs over continental and insular shelves, as well as adjacent deep waters and is thought to be highly mobile and migratory. The general life history pattern of S. mokarran is that of a long-lived (maximum estimated age 44 yrs), slow-growing, and late-maturing species. Observations and captures of S. mokarran have been repeatedly and frequently documented at our study sites in Florida and the Bahamas. Here we present a collaborative research project that combines telemetry and genetic data with modern analytical and ecological techniques to examine the conservation, habitat and space use of the endangered Great Hammerhead shark.
S. mokarran are a target or bycatch species in a wide variety of fisheries throughout their range and substantial population declines are suspected to have occurred in many areas as a result of fishing. According to Clarke et al. (2006), hammerheads (Sphyrna spp.) are the second-most abundant species group in the international trade in fins. S. mokarran in particular are highly sought after because of their large fins which are prized in Hong Kong fish markets. Such declines and susceptibility have led to a global effort to enhance their management and conservation. In March of this year S. mokarran were added to CITES (Convention on International Trade in Endangered Species) Appendix II and were categorized as endangered by the IUCN (International Union for the Conservation of Nature) Red List. S. mokarran are also listed on Annex I, Highly Migratory Species, of the UN Convention on the Law of the Sea, which urges States to cooperate over their management. NOAA Fisheries Service HMS Division has also identified Florida's coastal waters as Essential Fish Habitat (EFH) for many species of sharks. This includes S. mokarran, which was recently added by the Florida Fish and Wildlife Conservation Commission (FWC) to the list of shark species prohibited from harvest in Florida state waters.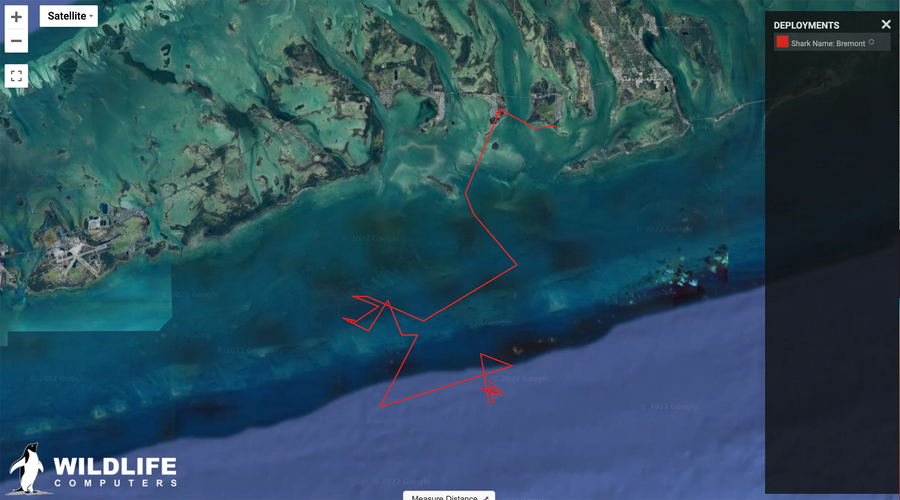 We look forward to following Bremont's journey ahead and continuing to work with Bimini Shark Lab well on their mission to understand more about this beautiful species and their migration patterns, in order to help prevent their demise from over-fishing.
Discover the Supermarine Collection
The Supermarine is Bremont's collection of professional diving watches, robustly designed and tested to be able to withstand extreme environments above and below the waves. Available with water resistance from 300m to 2000m and case size from 40mm to 43mm, each timepiece features Bremont's iconic Trip-Tick® case construction and is hand-built at Bremont's HQ in Henley-on-Thames.