tested above & below the waves
diving watches
Over the years, Bremont has developed its Supermarine diving watch collection to the exacting specifications required for professional divers and military personnel, having worked with the likes of the Royal Navy Clearance Divers, Special Forces Units, North Sea Deep Sea Divers and the Royal Marines. Bremont has also worked closely with open water swimmers, free divers, scuba divers and professional sailing teams to ensure our watches can be relied on in any nautical environment. As such, our watches have achieved an enviable pedigree in this field and we are incredibly proud to have created a product which is relied on by the best.
3 year extensive warranty

Each watch has undergone strict quality control and testing procedures by our highly skilled Bremont Watchmakers and is covered by an extensive warranty.

HAND BUILT IN THE UK

Bremont has been on a significant drive to invest in its in-house manufacturing and technology, based in Henley-on-Thames, Oxfordshire.

TESTED BEYOND ENDURANCE

Our dive watches provide water resistance from 200m to 500m and are worn by professionals including Royal Navy Clearance Divers.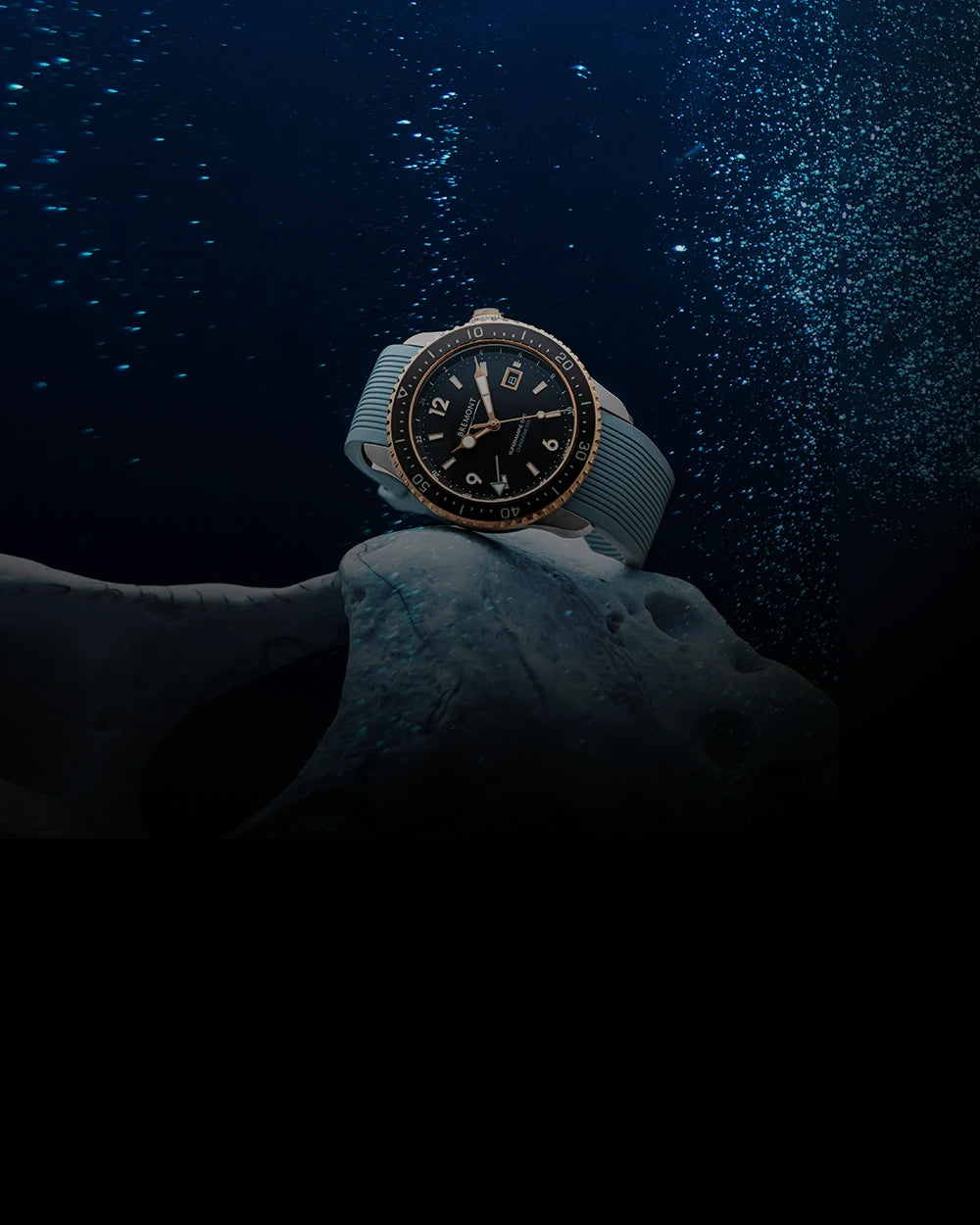 Water resistance
The ISO standard defines a diver's watch as having a water resistance to a minimum of 100m depth, however we test far beyond this limit. For instance, our S500 range certified to 500m is tested to over 1400m.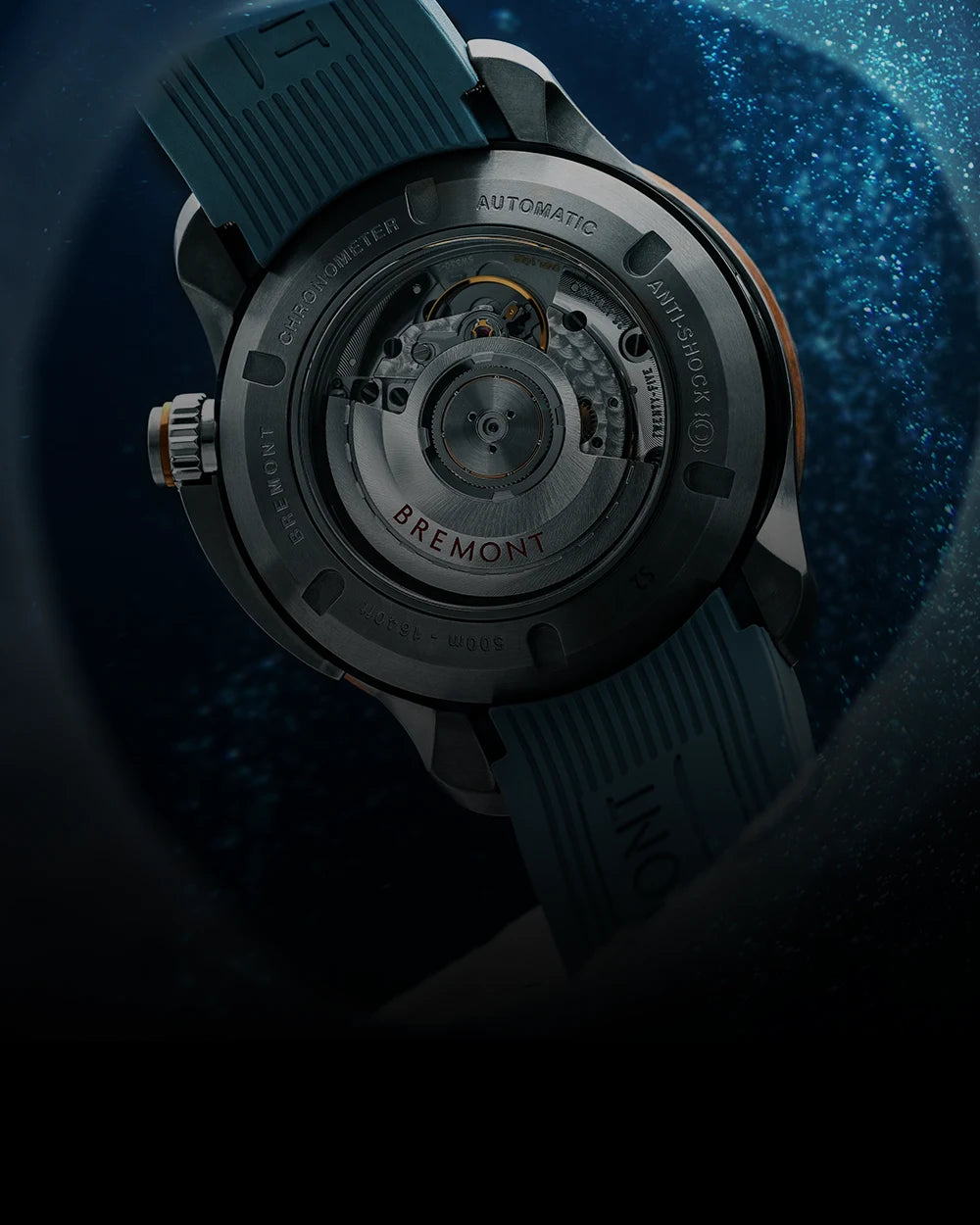 Shock resistance
Bremont dive watches that have water resistance of 500m and over have our developed 'Anti Shock' movement mount designed to protect the movement from significant shocks and jolts.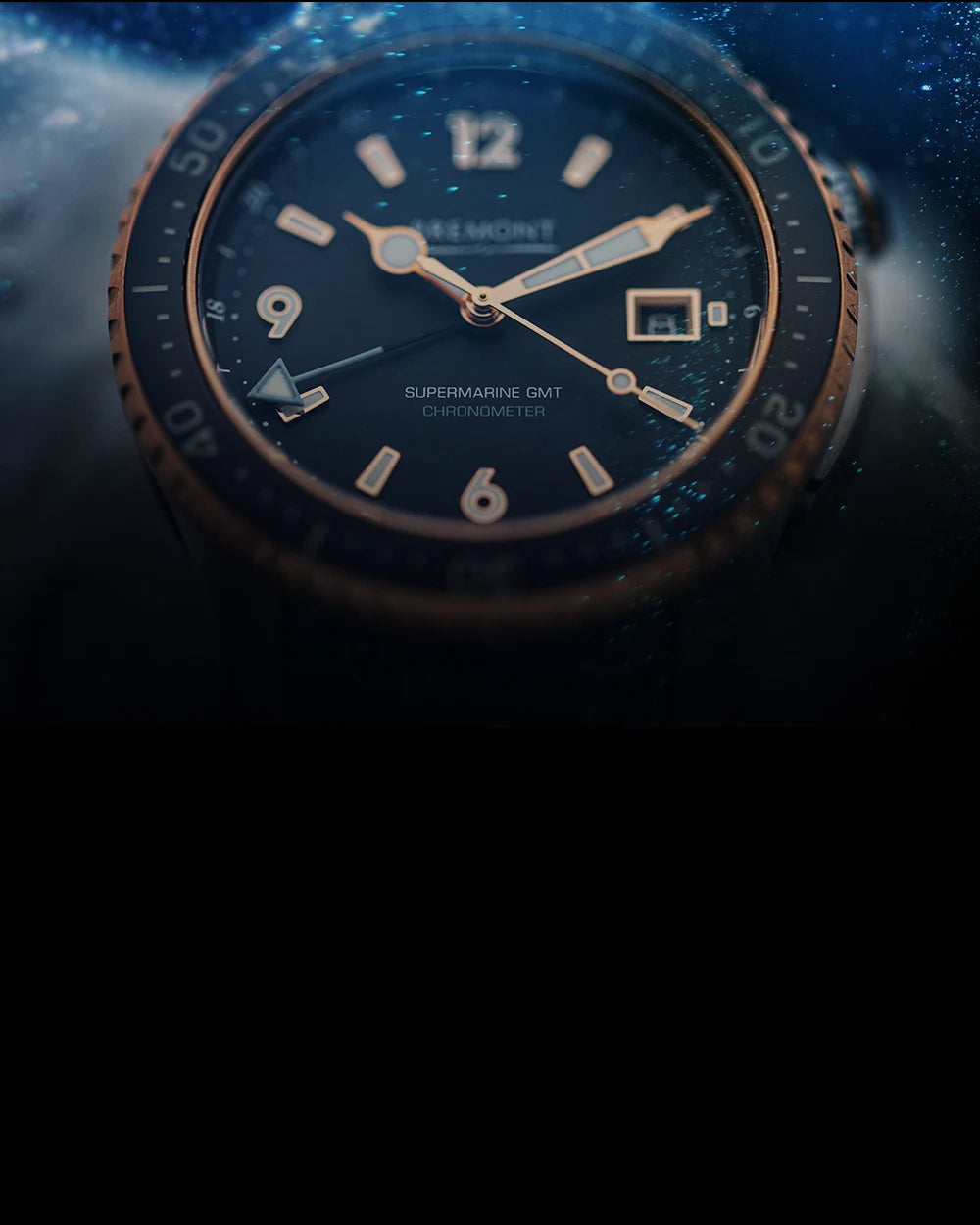 Rotating Bezel
A key design feature in all Bremont dive watches is the uni-directional rotating bezel which is used to keep track of elapsed time whilst diving. The material used in these bezels is ceramic or sapphire for immense durability.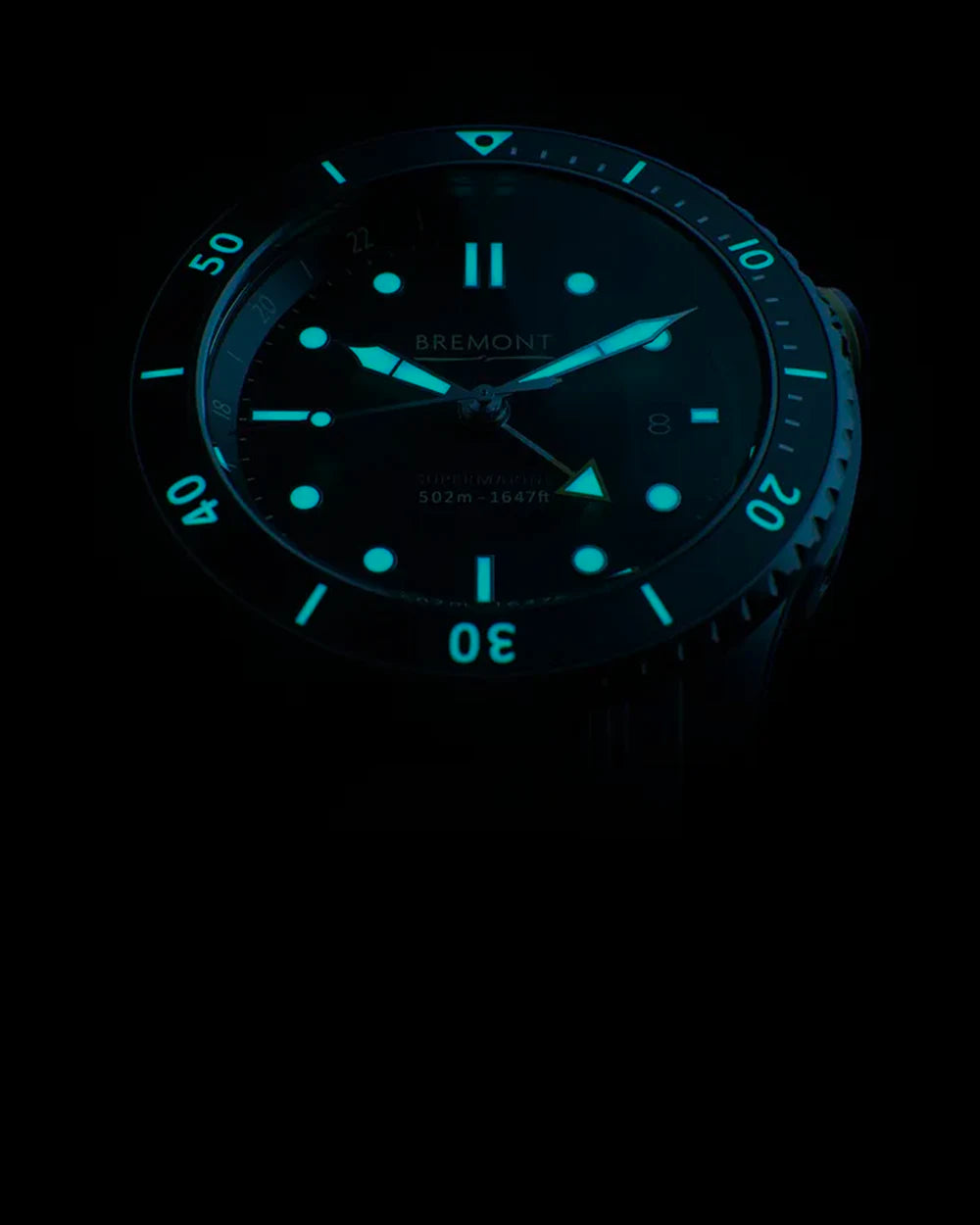 Clarity
Bremont carefully applies as many as 15 to 20 coats of Super-LumiNova® to the dials of its dive watches, this ensures optimal visibility in the poorest of lighting conditions.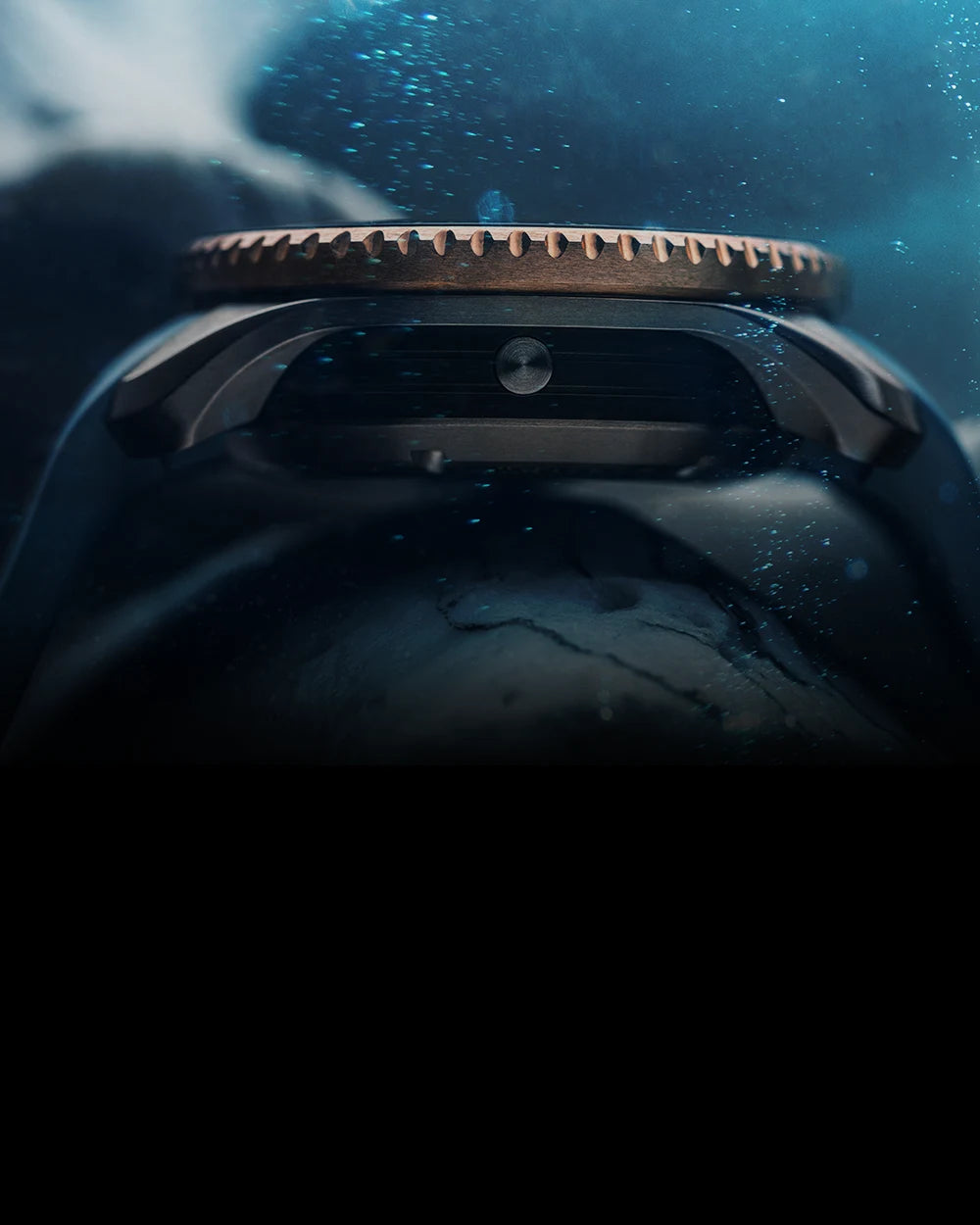 Chemical resistance
Bremont tests its dive watches against the corrosion caused by sea-water and salt-fog and its cases are made from very corrosion resistant 316L stainless steel.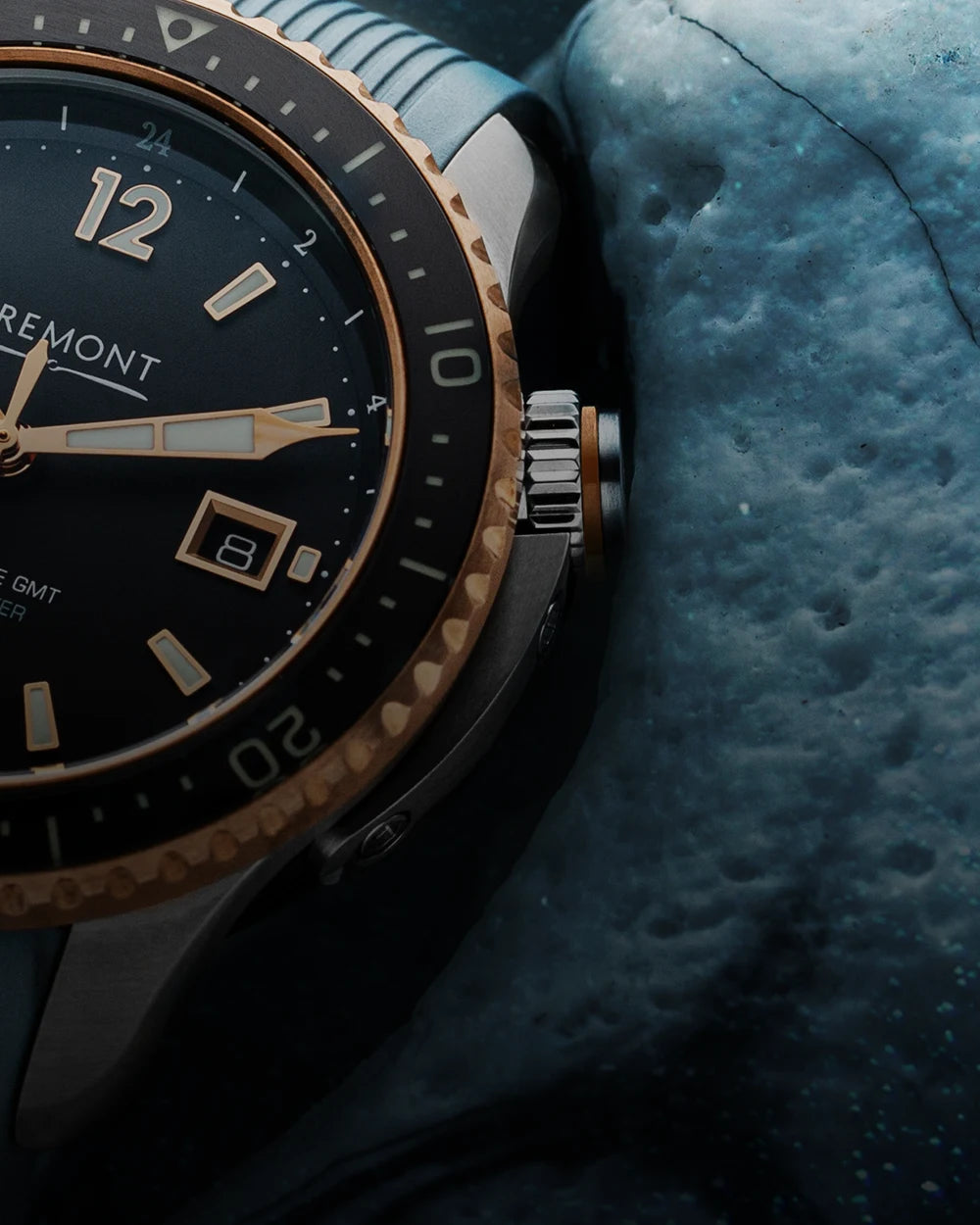 Screw-down crown
Our dive watches feature screw-down crowns which protect the watch from penetrating water and helps to avoid unintentional adjustment of the time or date.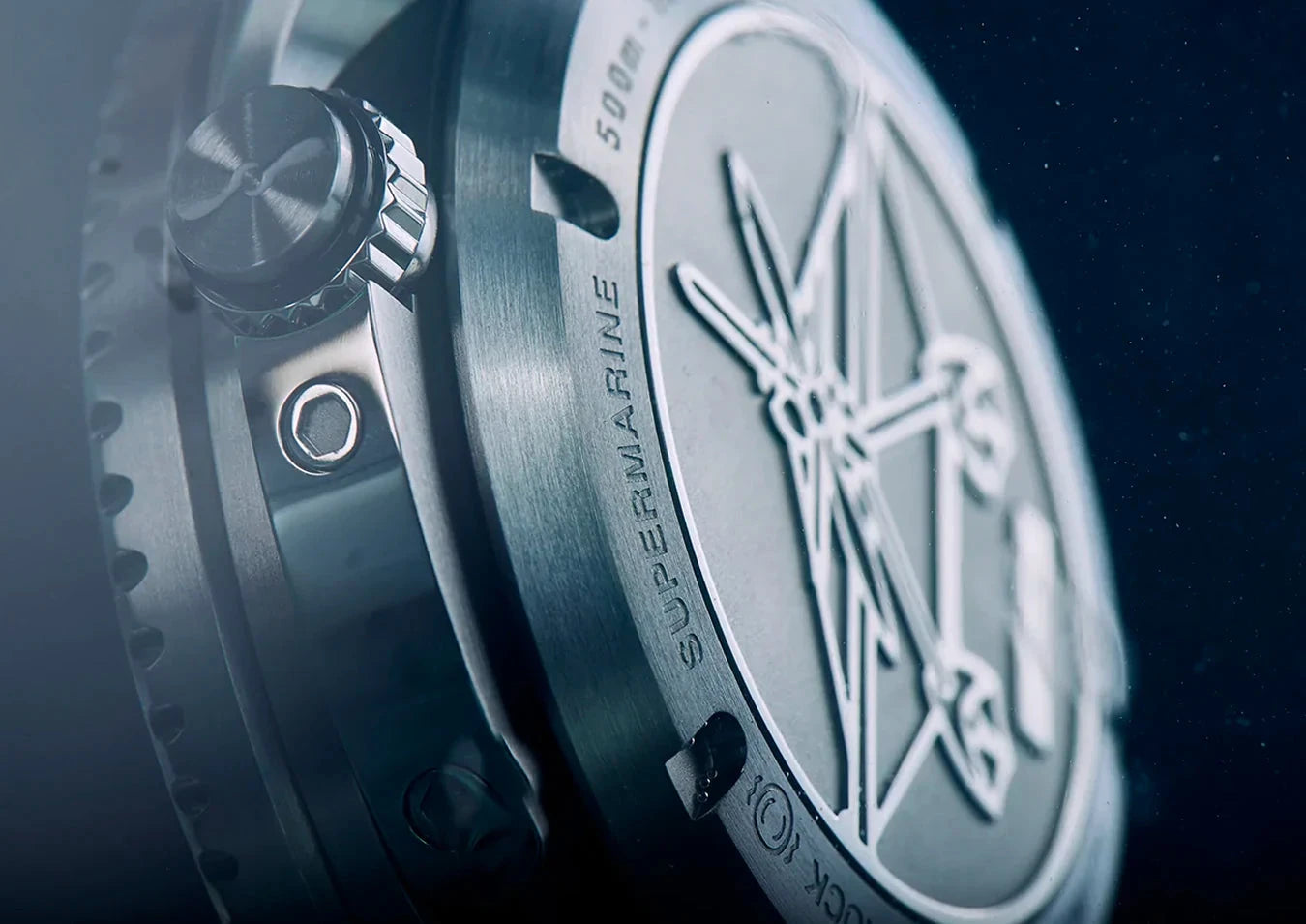 dive watch principles
trip-tick®️ case
Bremont watch cases are made using our unique Trip-Tick®️ case design constructed of three key elements; the top bezel, middle barrel and case back. Many Bremont Supermarine models with water resistance of 500m and beyond have a built in soft-iron Faraday cage surrounding the movement. This cage helps shield the mechanical watch movement against electrostatic and magnetic forces.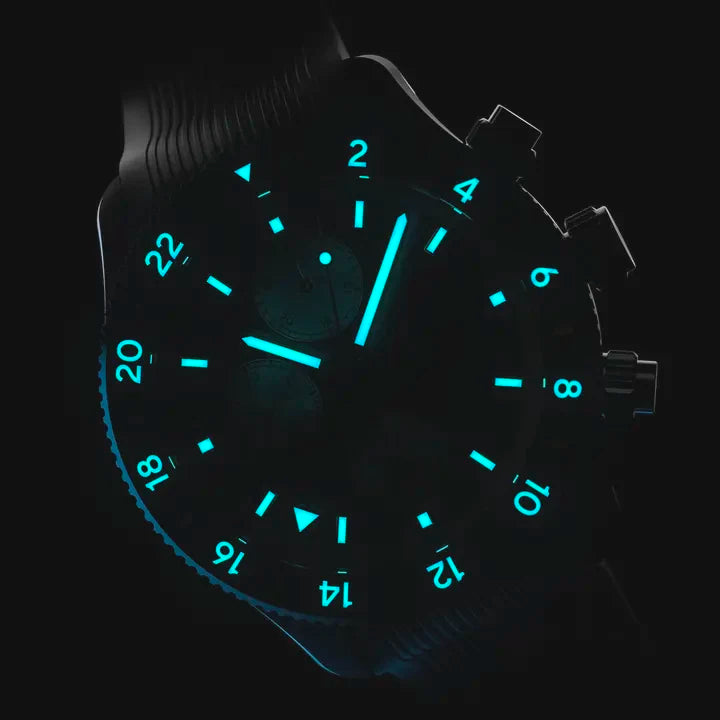 dive watch principles
visibility at depths
Distinguishable markings on the watch face are a key design requisite on most of the Supermarine collection. As a result, we use Super-LumiNova® to ensure the clearest legibility in poor lighting conditions. The luminosity of a watch depends on the pigments that have compounds which, after charging from a light source, emit a glow for several hours thereafter.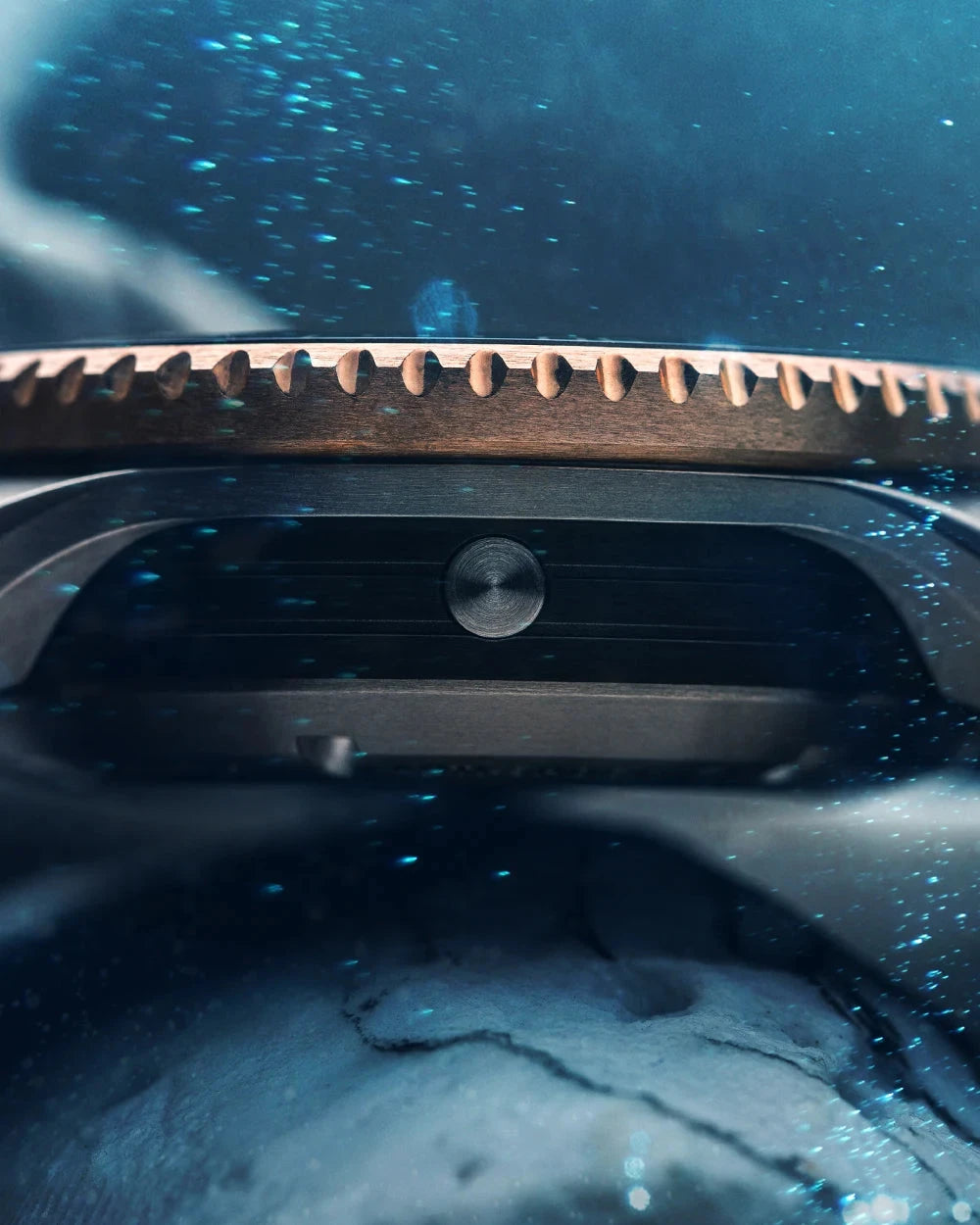 dive watch principles
helium escape valve
A helium release valve is fitted to the S500 range to prevent the crystal being blown out by an internal pressure build up, which is caused by helium that has seeped into the watch case.
tested beyond endurance
as worn by laird hamilton
World renowned "waterman" Laird Hamilton is known as the guiding genius of crossover board sports, and is largely considered the primary influence behind many surfing innovations, including tow-in surfing, stand-up paddle boarding, and hydrofoil boarding. Surfer Magazine has labeled Laird as, "the sport's most complete surfer,displaying almost unnerving expertise in a multitude of disciplines, and flat out surfing's biggest, boldest, bravest, and the best big wave surfer in the world today, bar none."
find out more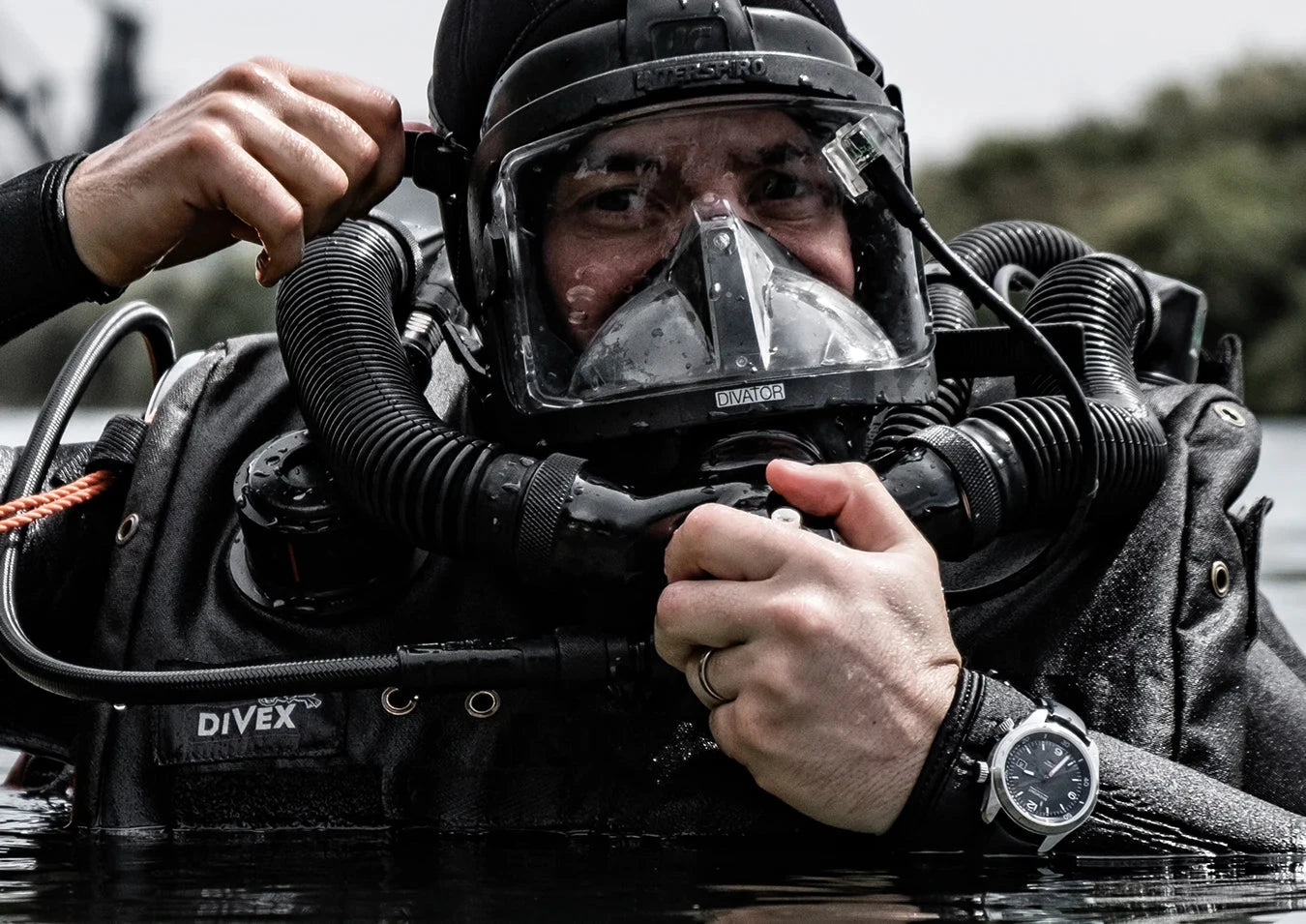 tried and tested
Royal Navy Clearance Divers
The Royal Navy Clearance Divers are an elite team responsible for mine clearance operations based in Portsmouth who rely heavily on timing, precision and durability. The Bremont Argonaut has been designed around these key principles.



WATCH THE FILM
SHOP ALL SUPERMARINE WATCHES