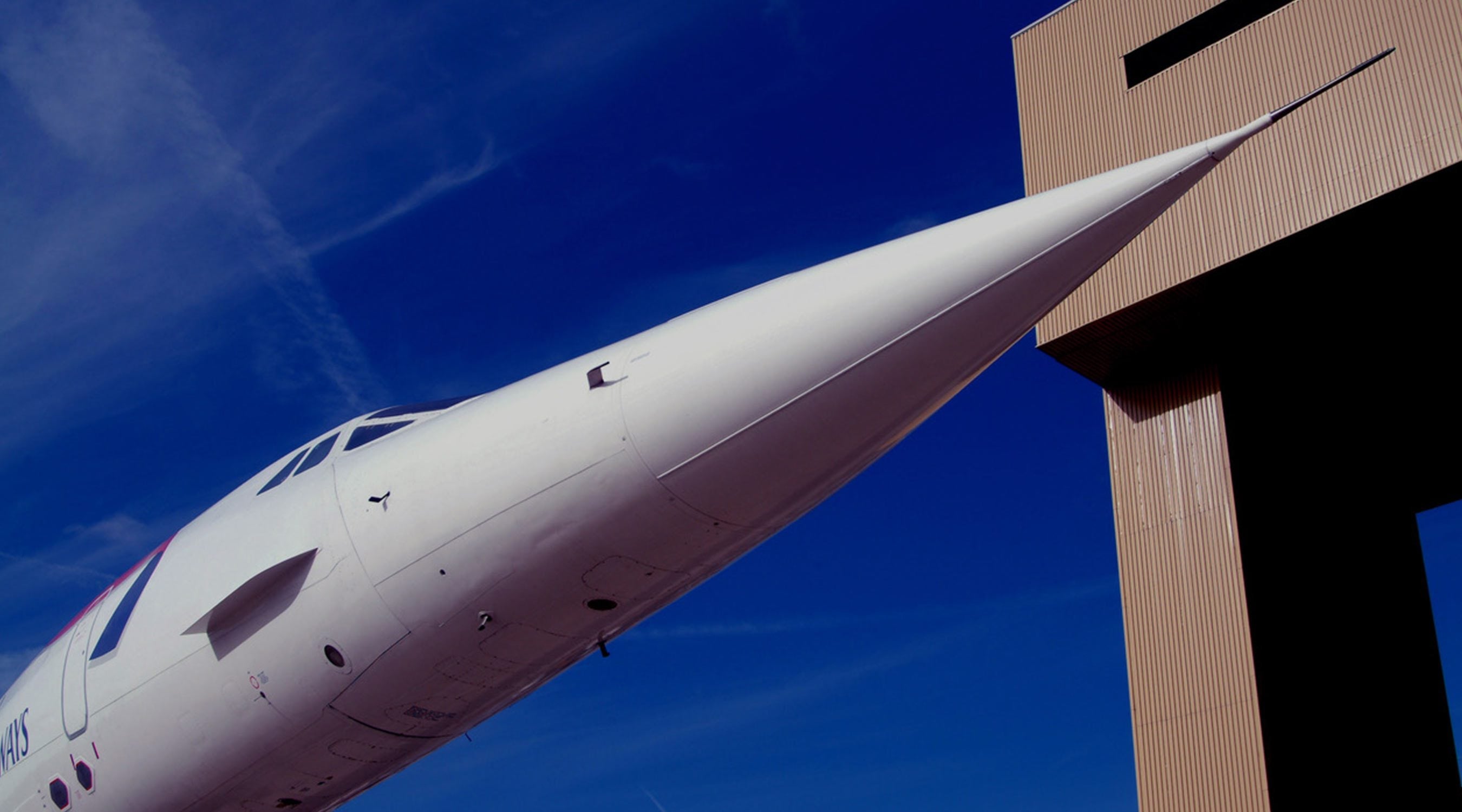 BREMONT PARTNER
BRITISH AIRWAYS
FLYING THE FLAG
Celebrating a remarkable 100 years in 2019, British Airways is the UK's largest international airline and one of the world's leading global premium carriers. Its principal place of business is London, the world's largest premium travel market, with significant presence at Heathrow, Gatwick and London City Airports. It is expanding its schedule from Stansted, Manchester, Birmingham and Bristol Airports. British Airways' main home at Heathrow is Terminal 5, regularly voted by passengers as the world's best airport terminal in international surveys. British Airways carries more than 45 million customers a year and has a fleet of nearly 300 aircraft. This summer, it will be operating nearly 1,000 flights a day across four London airports.
THE BREMONT SUPERSONIC
Ahead of her time in more ways than one, Concorde flew faster than a rifle bullet and halved the time of transatlantic crossings. Over 2.5 million British Airways passengers experienced flying eleven miles high at twice the speed of sound. This evocative civilian airliner completed more supersonic flying hours than the entire world's air forces combined.

To celebrate the 50th anniversary of an aircraft both brilliant and beautiful, Bremont has launched its eighth historical limited edition timepiece, the Bremont Supersonic, incorporating parts of one of the most famous and iconic planes in history – Concorde. Discover more by watching the film below, narrated by Tom Hardy.
discover
time flies
Only 20 Concordes were built, seven of which entered service with British Airways. Concorde was the flagship of their fleet. The Bremont Supersonic will incorporate a ring of aluminium from Alpha Bravo, Heathrow's last remaining Concorde. The silhouette of this remarkable aircraft is subtly machined into the movement's customised base plate and G-BOAB's attributes feature in gold around the aluminium decoration ring. Parts of the proceeds of these unique limited edition timepieces will be donated to the Air League Trust, an organisation that works to introduce under privileged children to learn how to fly. The brilliant cause is part of a wider network of charities supported by British Airways, known as Flying Start.
DISCOVER
the time machine
Registered as G-BOAB, Alpha Bravo first flew in 1976, the third Concorde delivered to British Airways. In 1984 she set an airliner distance record, covering 4,565 miles from Washington to Nice. After 24 years service, Alpha Bravo returned to Heathrow in 2000 on what became her final flight. Concorde still holds the world record for transatlantic flight, taking 2 hours 52 minutes and 59 seconds from New York to London in 1996. She enabled civilians to break the sound barrier in comfort and style. Her pilots witnessed the sun rising in the west. Despite these achievements, she was withdrawn from service in 2003 marking the end of an era in British aviation.